An interview with Scott Strickland, CIO of Wyndham Hotels and Resorts
It comes as no surprise that the hospitality industry has been hit hard by the pandemic. Like other hotel chains, Wyndham Hotels and Resorts, one of the world's largest, saw its occupancy rates plummet in early days. But the company and their franchisees have discovered a new profile of the everyday traveler who needs a safe, clean room on short notice, and they've accelerated investment in their mobile app and the "contactless" guest experience.
Recently, I conducted an in-depth interview with Scott Strickland, Wyndham's CIO. Strickland spoke frankly about how he and the rest of the leadership team responded to the crisis, how the experience has changed his approach to leadership, and new strategies he has discovered that help keep his IT team connected, and team culture alive.
Steve Rovniak: What did you and the leadership team at Wyndham Hotels & Resorts face in the early days of the COVID-19 crisis, and how did you respond?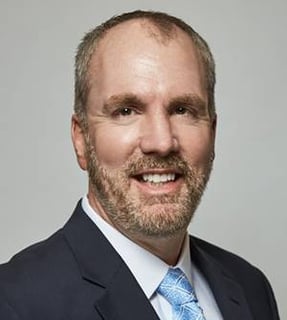 Scott Strickland: The pandemic hit us hard. In the hospitality industry we were on the bleeding edge of it because people stopped traveling, and we immediately saw occupancy rates fall across our hotels in North America, Europe, Latin America, and worldwide. We knew that our cashflow was going to be severely impacted as an organization, and that we would have to make some pretty dramatic changes.
We had technology investments in-flight, some of which we had to land. We had to just put them on the shelf because they were no longer relevant to what we were trying to achieve. Working on an internal general ledger project during the crisis just didn't make sense.
We actually ended up accelerating some projects that were originally slated for 2021 or later, instead.
What projects were accelerated?
Anything related to "contactless" suddenly became very, very important for us. If customers are able to check-in and check-out using just their mobile devices, that is going to be preferable to interacting with a person during this crisis. So we pulled in a lot of our development on the mobile technology and contactless front.
We also looked at how we could support our franchisees. Our franchisee is the one who owns this hotel where occupancy has suddenly gone to near zero for a while. How could we support them in this new environment?
It sounds like there were some difficult conversations and tough decisions that had to be made.
Last March and April were easily the most difficult period of my career, because at the same time we were making adjustments to these projects, we had to make serious internal staff adjustments. We needed to take quick and decisive measures there during those six weeks so that we could stop the cash flow burn.
However, our CEO, CFO and our entire leadership team are big believers in technology. We said, "We're going to continue to make strategic technology investments. Let's staff around those."
Wyndham Hotels & Resorts (NYSE: WH) is the world's largest hotel franchising company, with approximately 9,000 hotels across 90 countries on six continents. With 804,000 rooms appealing to the everyday traveler, Wyndham is a leader in the economy and midscale segments of the lodging industry. The company operates a portfolio of 20 hotel brands, including Super 8, Days Inn, Ramada, Microtel, La Quinta, Baymont, Wingate, and Wyndham.
What has IT delivered since then?
We delivered an entirely new version of our mobile app on an entirely new technology stack. Obviously, it allows you to book a room like you would expect, but there are also new features such as "lightning book" and "instant book". If you're driving along the road and you want to book a hotel room, you can just enter your mobile phone number, and that's all you need to do to make a reservation. We'll hold the room for you till 11:00 pm, send you a final text and after that we'll just cancel it. No harm, no foul, no charge, because with occupancy rates low due to the pandemic, why not be super flexible?
The app offers mobile check-in and check-out. Soon it will offer mobile key and contactless payments. We're partnering with Apple and Google on that. What is really exciting is that while these features have been available at higher price point hotels, now we are offering them for the economy segment, where we have nearly 6,000 hotels in North America. We believe it will surprise and delight the hotel guest, and let our franchisees play at a high level with minimal investment.
Looking back, what has surprised you the most about this experience?
First is that we were able to remain as productive, or perhaps even more so, working off-site when, at first, we didn't think that was possible. We conceived and delivered an entire SalesForce.com project while working off-site. If you had asked me two years ago, "Could that be done?" I would have said, "No, you need the collaboration sessions, you need to be in the office." It doesn't mean there weren't bumps in the road, but the fact that we were able to deliver that entirely remotely was fascinating.
Secondly, we didn't see that the everyday business traveler was still going to be out there, but their profile was just going to morph. Our organization, Wyndham Hotels & Resorts, is made up of 20 different brands, the majority of which are roadside hotels - Days Inn, Super 8, and La Quinta. We are not dependent on big groups or conventions or business of that nature. Our primary business, our everyday traveler ended up becoming the nurses and doctors who were exhausted after a shift and didn't want to go home and risk exposing their families to the virus. They'd stay at a Super 8 instead. We ended up housing infrastructure and development teams, crews that are building logistics hubs and the Amazon warehouses that are going up. A lot of the Verizon 5G rollout crews are staying with us. We call it "boots in beds". That traveler is now a lot of our core market, and has replaced what had been our typical leisure and business travelers. During that really, really tough period, we discovered that we were the hotel of choice for this new traveler.
How has Wyndham had to change or pivot to serve this new market?
Right now, we are piloting a new room configuration at select Super 8 hotels. It is called "Room8" which is a play on the word "roommate". Basically it's a triple-sized room that has a set of bunk beds and a king bed, but it also has arcade games, cornhole, some of them have shuffleboard. They have a full-size fridge and blackboards to write on. If you have a crew of four people, instead of needing four separate rooms, you can put the crew in one large, specially configured room, and they can have something to do, especially during quarantine. They can play Pac-Man and Asteroids. There is a large flat screen TV on the wall to which they can cast movies or whatever they want from their mobile devices, and watch that as a group. We also have a partnership with DoorDash to make it easy for them to get meals delivered.
Have you adjusted your leadership style to keep your team focused and engaged during this difficult time?
Absolutely. My typical style was MBWA – management by walking around – and frequent touchpoints in the office with folks. "How are you doing? What issues are we facing? Is there anything going on?" In the current environment you can't do that, but you can try to replicate it. You can use different communication channels. You can text people, you can IM them, set up an impromptu Zoom calls when you see that they're free, just to touch base. So, a lot of frequent small communications and touchpoints have helped because people can get lonely.
At an organization level, communicating our new goals was paramount. When we made all those adjustments to the projects, and to the team, roles and responsibilities, communicating and re-communicating that out to the organization was critical. I was just saying, "Hey, everybody. I'm completely transparent. Here's the people who have left the organization, and I read the names off the list. Here's what's happening to their roles. Here's what's being combined. These are the projects we are canceling and why. These are the projects we're now running," and just being open about all of that.
How do you keep a strong team culture alive under these circumstances?
My leadership team and I have been talking a lot about that actually. Zoom happy hours were fun for the first five times and then you need to mix things up. We found that having physical touchpoints really works – not in person because we can't do that. However, what if we have a virtual pizza party and actually have pizza delivered to everyone so we can all eating pizza together? It sounds so basic but it drives a shared experience.
We had a Diwali event as well! We all dressed up in traditional garb and we had GrubHub gift certificates sent to everybody so they could order Indian food delivered to their house, and we all ate Indian food together and shared that experience.
And finally, I sent everybody in my organization a card, a handwritten card that was snail-mailed to everybody who was laid off and everybody who remained, just saying, "I appreciate everything you're doing. 2021 is going to be a better year for us!" This was another physical touch point.
How many cards did you send?
Six hundred! My hand was cramped but I received great feedback from folks. It took some time, but it meant something to them, again, getting something that provides a physical touchpoint to complement all the digital communications. It was a labor of love.
If you could go back in time to have a conversation with Scott of March 2020, what would you tell him?
The first thing is, "Don't take it personally." It was a lot of stress. We didn't know what was going to happen to the company. We didn't know what was going to happen to all these folks that we were laying off – all of whom, by the way, have found new jobs.
All of them found new jobs?
Yes, they found roles with Microsoft, with Amazon, the Salesforce and, other companies in the area. Hospitals and consulting companies are still hiring too. Back in the spring when we had to make the adjustments, the IT leadership team and I realized that we were their best career network. We will be their references, we'll be proactive, and when we hear things or can make an introduction to a company that is hiring, we'll do it. We literally put everybody's name on a spreadsheet, and we have tracked where they've all landed. The only people who haven't secured new positions are a few who have decided to stay at home with their families for personal reasons.
Related article:
By Scott Hicar
What other advice would you have for your March 2020 self?
Number two is "move faster". You think that you're moving at light speed, and we were. We made these adjustments, and we had people and our projects reprioritized by April 15th. But if we could have done it even two weeks faster, we would have saved more money. We would have released our mobile app that much faster.
And my third piece of advice to my March 2020 self would be, "Don't underestimate the productivity of a remote IT team. Don't be hesitant to launch big projects."
What is a digital initiative coming up for you and your team over the next couple of quarters that is particularly exciting?
The biggest one is around data. We have about 500,000 people check-in and out of our hotels every day, on average. We have built what we call our Customer Data Platform, which allows us to receive reservation, check-in and check-out data in as near real-time as is possible. That's allowing us to open up an entirely different way of marketing to customers, and an entirely different way of understanding guest behavior. We're going to be able to get closer to our end guest than we ever have before.
We're also launching a new revenue management solution for franchisees. They are always calculating, "How much should I charge for my hotel rooms for the night?" If they can receive a dollar more per night, or sell more rooms by lowering the price just a little, then that's worth a lot to our franchisees, who are small business owners.
What are some changes that you have made – new approaches or methods discovered out of necessity during the pandemic – that will be become permanent?
One of them is our ability to accept risk. When we were delivering some of these projects, we said, "This is going to be bumpy." And we communicated that throughout the organization. And you know what? It might have been a little bit bumpy, but people were willing to accept that in order to have the solution out there sooner. We're not going take a security risk, obviously, but speed of delivery is worth taking a few added risks.
What else?
I think that even when we can all get back to the office, we're going to move to a hybrid schedule. We're vacating one of our office buildings in our HQ campus and moving those folks over because we know that we'll be able to rotate staff leveraging home office scheduling. We've proven it works, so that's here to stay.
And the last thing is that we have been having daily meetings as a leadership team every morning at eight o'clock. Now, we're drinking coffee and talking to each other as our first call of the day. This has brought us closer as a team and allowed us to quickly help each other with any new issues and be able to swarm a problem and solve it quickly. That's been incredible for all of us.
About Scott Strickland

Scott Strickland serves as EVP & Chief Information Officer (CIO) of Wyndham Hotels & Resorts. Prior to joining Wyndham, Scott was the CIO at D&M Holdings, Executive Director, Information Technology at Nissan North America, and CIO and VP of Information Services at Stanley Black & Decker. He holds bachelor's degrees in economics and finance, both from Trinity University, San Antonio, TX.