As any good product manager will tell you, you cannot go to market before you understand your brand.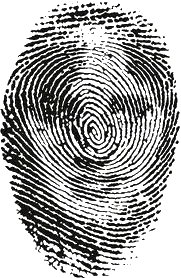 You've decided to make your move, and you've defined the type of position you want. But as any good product manager will tell you, you cannot go to market before you thoroughly understand your brand. When you're looking for a new job, you are the product, and you need to understand the features and benefits of that product. You may be the CIO of XYZ Corp, but that's just one piece of your brand.

You're a turnaround CIO, a technology guru, a financial services innovator, or a startup specialist. You're a mobility expert, a change leader, or an expert in supply chain management. You have to define who you are, and the qualities you embody, so you can articulate those qualities to your contacts succinctly and effectively.
In fact, having the right reputation is critical to your credibility with whoever is doing the hiring for the position you want. By the time you're ready for a CIO position, you shouldn't be starting from scratch; you should already have a clear understanding of what your name represents and have engaged in some strategic self-promotion. However, just as product managers have to update their brand periodically to address changing consumer trends, you may need to reposition yourself in order to emphasize the characteristics that make you attractive for a new role.
Here are four steps to developing or updating your professional brand >>
1. Figure out who you are.

One CIO I know spent some time surveying his peers, colleagues and even some people he had just met to determine what kind of impression he made. From the results he learned which five brand attributes best described him, and he used that information to develop a one-page summary, a personal mission statement and a web page to communicate the unique value that he brings to his roles.

Even if you wouldn't go so far as to survey your colleagues, you should understand your current brand before you look for a job. If you don't feel comfortable asking someone to define your brand, look for clues in performance evaluations and what people say when they introduce you to colleagues or at industry gatherings.

Who you are isn't just about how people perceive you, of course. You will want to define yourself based on your strengths and what you like to do most. If you like nothing better than to fix a broken organization, or you love to generate direct revenue through technology product innovation, you need to highlight the skills and experiences that most directly relate to those roles.




2. Polish your LinkedIn profile.
LinkedIn is often the first place a recruiter or hiring manager will turn to learn about you. Before you start your search, make sure your profile is up to date and sufficiently detailed, including recommendations from past bosses and staff.

If you're concerned about tipping off your current employer that you're seeking another job, don't put "career opportunities" as something you want to be contacted about. Remember that LinkedIn is a tool for establishing relationships with vendors, potential business partners, and for interacting with other professionals in your industry. Participating in LinkedIn does not signify that you are on a job search; it signifies that you are an active member of your professional community.

For more ideas, see "10 LinkedIn Tips to Boost Your Job Search," by Kristin Burnham, on CIO.com.

3. Network.
Before you step up your job search, attend some conferences or industry events. As you meet new people, you can see how they respond to your brand, and give yourself the chance to hone it while the stakes are low. You can also use these events to develop some contacts to help you market yourself and make connections at your target companies.

Don't limit yourself to networking only with other IT executives. Make sure you establish and nurture relationships with vendors, customers, suppliers, and recruiters, all of whom can recommend you for a new position.

4. Establish a platform.
You'll be a more marketable candidate if you are known in your industry and among your peers for your ideas and expertise. Writing for IT or industry publications, participating in relevant online communities and speaking at conferences are all effective ways to get noticed.

If writing is your thing, you're in luck. Online publications are often hungry for bloggers, especially those with a controversial idea, a unique point of view or advice about a timely topic.

You can pursue speaking engagements through local MBA or executive education programs, which are always looking for guest speakers. You can also offer to be a speaker at events for organizations you belong to, including the Society for Information Managers (SIM), or an industry trade group.

If your company frowns on its executives communicating publicly, it will be more difficult, of course, to pursue writing and speaking engagements. Most editors and conference directors will want you because of the company you represent. In such cases, you'll have to rely more on spreading your story through your personal contacts.