We compiled a list of great leadership development programs that our IT executive readers recommend based on their personal experience.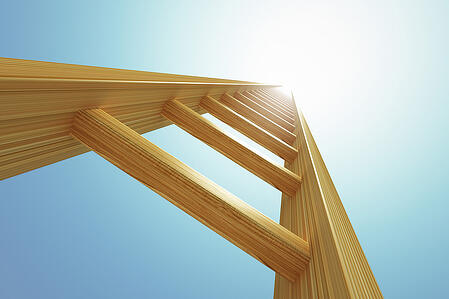 We asked Heller Report readers to recommend leadership development and executive education programs they had had positive experiences with, and would recommend to fellow IT leaders.
Once again, you did not disappoint. We received a huge wave of responses. As promised, here is the list we have compiled of your recommendations for leadership development! Didn't get your recommendation to us in time? Then add it here using the Comments section.
Pathways, by the CIO Executive Council
"The Pathways program is working for us in developing leaders in our organization. It is particularly useful for leadership development for women in IT."
-MD
"An excellent program!"
-MK
"A terrific leadership program."
-MS
Regional Leadership Forum ("RLF") facilitated by Society for Information Management (SIM)
"One of the best investments of time that I have made."
-BF
"A great program to help build leaders from within IT organizations."
-BH
"I attended in 2005 and it was truly a life changing event for me. It also instilled the habits of continuous networking and life long learning."
-KM
Center for Creative Leadership
"I would highly recommend any program from Center for Creative Leadership, but specifically, I'd recommend their Strategic Leadership course."
-JG
"By far the best leadership training I've ever received is from the Center for Creative Leadership. This is the gold standard in leadership training and, while it's not cheap, it's worth every penny."
-JL

Rapport Leadership International
"I highly recommend the Rapport Leadership International. Power Communications is great for team collaboration. Leadership Breakthrough 1 is an intense individual leadership program that was pretty life changing for me."
-DM


Authentic Leadership Insititute
"It is based on True North by Bill George and focuses on creating an authentic leader. The program offers valuable introspective learning experiences."
-CM


"I have used BlessingWhite for a number of leadership development programs through the years. "Leading Out Loud" is outstanding, but they have many offerings and can custom development a program for any level of the IT organization."
-TM
"Among the best Post Graduate Management programs is MIT Sloan Executive Education. While it isn't IT focused per se, the program provided valuable tools that I still use daily in my IT career."
-MC
"One of the strongest leadership programs that I have attended. They have multiple programs that build on each other and really focus leaders on developing a strong sense of self awareness about themselves and really what makes them tick."
-SW
Information Technology Leadership Program at Santa Clara University
"I believe this is the only IT leadership program that actually develops senior-level executive skills."
-PD
"During my days as a leadership development director at (a major technology hardware manufacturer), I searched through numerous models -- none are as simple and effective as the Six Domains."
-JS
Gap International Executive Challenge Course
"I would highly recommend Gap International's Executive Challenge Course."
-AR
Leading Professional Service Firms, Harvard Business School
"I attended Leading Professional Service Firms offered by Harvard Business School and found it very useful."
-RA
"Hands down the best management and leadership training I have ever participated in."
-DB
Executive Master of Science in Technology Management, Columbia University
"For the past seven years, I have been a mentor in this program. This NYC-based program is attracting increasing numbers of students from across the USA and beyond, due to its unique combination of classroom instruction, hands-on project simulation and active mentoring with current CIOs like me. Its been gratifying to follow my mentees as they graduate and move into bigger roles at their companies -- they consistently report that the skills they've built in this program have made the difference."
-HZ
"The tools available from Liz Wiseman, including the Multiplier 360, Leadership Coaching and other tools are tremendous."
-MH
48 Keys, by Trendscape Innovation Group)
"One of the better ones I have been involved with, tried, and implemented is 48 Keys from TrendScape. The program offers a unique blend of academic and practical learning based on a collection of real world resources."
-ML
"Depending on your focus, INSEAD has a variety of classes that are pertinent to IT leadership: managing virtual global teams, skills for international business, challenges of leadership, and achieving results through innovation and thought leadership. The staff did a great job of challenging the executives and making this a very difficult yet collaborative effort."
-PC
Stanford Executive Institute, Stanford University
"I attended this program in 1985 (hard to believe) and I've used what I learned there almost every day for the rest of my career."
-BB
The Leadership Trust Foundation
"I wholeheartedly endorse The Leadership Trust . The program and their facilitators were first rate, and made an incredible personal and professional impact."
-LS
"CEO Verne Harnish's training is targeted to senior executives and will leave you with real practical insights that you can start implementing the next day. He provides a ton of resources and templates to manage the strategic planning process in a company. I would recommend his organization very highly."
-PS
"Their programs are excellent."
-RD
Servant Leadership – Leading High Performing Teams, by Agile Training
"The program is one of the most robust, thought-provoking and applicable that I have ever been through, and it literally gave me foundational tools to transform my organization."
-SC
IT Leadership Development Certificate Programs, by Ouellette & Associates
Fast Track Executive M.S. in Information Systems, Virginia Commonwealth University
Effective Negotiating, by Karass