Rob Lux, EVP of IT at Freddie Mac, reviews 'Truth from the Trenches: A Practical Guide to the Art of IT Management,' the book by Mark Settle, CIO of Okta.
At its best, IT can be a strategic enabler that transforms a business and maximizes customer value.
At its worst, IT can be a drag on the business because it is too slow to respond to market conditions, or because it spends too much on running IT as opposed to growing the business.
Mark Settle, the CIO of Okta, is a veteran technology executive who has both broad and deep IT leadership experience. Settle has experienced both the worst and best of IT, and in his book Truth from the Trenches: A Practical Guide to the Art of IT Management, he delivers sound, practical advice for shifting IT from a liability to an asset.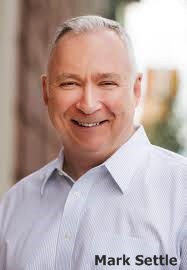 Settle has been a CIO at multiple enterprises (IHS, BMC Software, Corporate Express and Arrow Electronics, in addition to Okta currently), which gives him unique insights into the challenges and opportunities of the job from many diverse perspectives. Though every industry and company is different, he addresses the common themes that all IT managers need to focus on in order to be successful. He provides real-world practical advice regarding what leaders need to know, what they will likely encounter, and how they should respond.
Though there is no "owner's manual" for running an IT shop, Truth from the Trenches is the closest I have seen. The subtitle, "A Practical Guide to the Art of IT Management" is accurate because the book provides sound practical advice while acknowledging that managing IT is more art than science. Since more IT managers have science or engineering degrees than art degrees, the book is a valuable resource for them to learn how to practice the art of managing IT.
Follow the money
No CIO is ever told that IT costs too little, and chapter one hits on topics such as how to always be prepared to cut costs, approaches for limiting painful budget cuts, such as Settle's "Washington Monument" strategy, and why IT chargeback systems often cost more to implement than expected and may not achieve the expected outcome. Cost cutting is an unpleasant fact for any CIO and Settle provides a good overview of the various tools and strategies to achieve the desired results.
Get them to like you
Another chapter emphasizes how important it is for CIOs to build relationships. As the new CIO presenting before an IT all-hands meeting, someone asked Settle what he intended to do first. He replied that he planned to spend most of his time trying to get the other executives to like him. Some found this amusing, but he was serious. His rationale was that if your customers like you, they will forgive a multitude of mistakes. If they do not, they will kill you. He then lists six business relationship mistakes and how to avoid them. CIOs tend to be introverted but Settle is correct that building and cultivating relationships with IT's most important stakeholders is critical to the prolonged success of any CIO.
Address IT talent debt
In a chapter devoted to IT talent management, Settle introduces a concept that he refers to as "talent debt." While technical debt applies to systems, talent debt refers to people. People are the most critical key to success for an IT team, so Settle outlines an approach for talent debt remediation to help build a high performing team and make IT successful.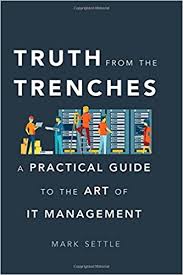 Using metrics to manage IT is a recurring topic of discussion between IT leaders. Settle recommends that CIOs choose metrics that are relevant to your business partners. Otherwise, as he puts it, you are just "reading the Bible to a cat." The business partner will patiently stare at you while you read, but have no idea or interest in the metrics you are presenting.
Another of Settle's recommendations is to spend time outside your own organization, as this will provide perspective. Similarly, picking up the phone to ask other CIOs for their advice and experience doesn't cost anything. Some of these insights seem obvious, but it is amazing how many CIOs are insular and feel as if they have all the answers. The chapter on "Look in the Mirror" similarly prods IT leaders to get out of their comfort zone and to address issues within their own organizations.
Get rid of old stuff
Settle explains in detail how to manage innovation and the benefits of properly managing obsolescence. I especially liked his concept of "GROSS", which stands for "get rid of old stuff." As an older IT professional, at first I felt personally threatened by any program to get rid of "old stuff" (as in ME). However, the concept relates to overcoming user resistance and retiring legacy technology in order to focus more resources on innovation.



Finally, in the chapter titled "The Art of the Possible", Settle discusses the challenges of competing agendas, such as transforming the business while, at the same time, cutting costs. Change is hard and most people prefer the status quo. Settle argues that, to make change happen, IT leaders need to avoid the aspirational, big-bang approaches to change and instead, focus on the art of the possible. Meaningful and lasting change requires a long-term view and considerable effort with small, quick wins. It requires building trust with the business over time by repeated shared successes.
Settle has the rare gift of being both an able practitioner and a skilled teacher. Truth from the Trenches provides insight for any current or aspiring IT leader for how to deal with the complexities of an extremely challenging (some would say thankless) job. I have managed IT for 20+ years and have been a CIO for the past six years. I gained valuable insights from reading Truth from the Trenches and I am confident that anyone interested in IT can learn from the book as well. It is practical and immediately applicable to all people responsible for managing IT.