Once again, members of the Heller Search IT leader network have stepped up to create a fascinating lists of books they recommend to their peers.
Thank you for your recommendations! If your submission doesn't appear below, it means the title has already appeared on a previous list. Enjoy!
(Listed alphabetically by author's last name)

Harvard Business Review Leader's Handbook: Make an Impact, Inspire Your Organization, and Get to the Next Level
by Ron Ashkenas and Brook Manvill
Recommended by Anonymous
"HBR Leaders Handbook offers focused and practical leadership advice. The case studies add depth without fluff."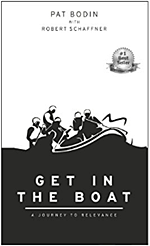 Get in the Boat: A Journey to Relevance
by Pat Bodin and Robert Schaffner
Recommended by Danny Sheaffer
"This book presents a good framework for helping IT leaders align with the business through effective communication."

The CEO Next Door: The 4 Behaviors that Transform Ordinary People into World-Class Leaders
by Elena L. Botelho, Kim R. Powell, and Tahl Raz
Recommended by Bishr Tabbaa
"Leadership can be learned through passion and dedicated practice. This book – based on research, analysis, and interviews with over 2000 C-suite executives – can guide one to make good decisions quickly, to consistently deliver outstanding results, to influence others, to become well-known in one's industry, and to manage the challenges of getting to (and staying at) the top. It debunks several myths and is a quick, fun read that can be finished on a plane trip. I highly recommend this pragmatic, evidence-based book to fellow IT leaders and those aspiring to the C-suite and boardrooms."
Leading Exponential Change: Go Beyond Agile and Scrum to Run Even Better Business Transformations
by Erich R. Bühler
Recommended by Diego Branca
"This exceptional book explains to any agile coach, scrum master, or leader how humans confront highly changing environments. It also provides dozens of practical ideas to lead business transformations that help organizations gain greater flexibility while maintaining stability and setting foundations for the company's exponential growth."
Us vs. Them: The Failure of Globalism
by Ian Bremmer
Recommended by Gary Scholten
"Us vs. Them does a good job providing context for the global populism, and other factors, that are impacting our economy and political environment. I particularly liked how Bremmer highlights technology's impact on the trends."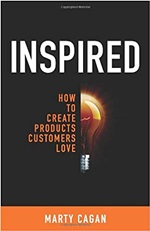 Inspired: How to Create Products Customers Love
by Marty Cagan
Recommended by Dan Olley
"As technology leaders move from running infrastructure and business process automation to building organizations' revenue-generating products, this is one of the playbooks. At nearly a decade old, this book is still very relevant."
Bad Blood
by John Carreyrou

Recommended by Chandra Yadati
"A fascinating account on the duplicity of Elizabeth Holmes and Theranos that went on for years, and the brave and moral employees who spoke out despite personal hardships. It's a sobering lesson for technology leaders to watch for signs amidst the hype and pressure to jump on the next bandwagon."


The Science of Service: The Proven Formula to Drive Customer Loyalty and Stand Out from the Crowd
by Mark Colgate
Recommended by Jackie Redmond
"This book takes the natural skills of service-oriented people, distills what they do, and makes it repeatable. It brings large organizations and communities further along the path (and quickly) to building that positive customer experience that keeps them coming back."
A Higher Loyalty: Truth, Lies, and Leadership
by James Comey
Recommended by Mark Wiseley
"Not typically a book I would read, but I found it quite interesting to hear Comey's perspective on what happened. It does give some insight into the scary world of politics today."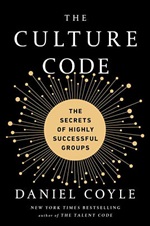 The Culture Code: The Secrets of Highly Successful Groups
by Daniel Coyle
Recommended by Toby Everett
"Anyone can hire the smartest people, however this book demonstrates that teams that feel safe and connected are the ones that outperform. I am about to kick off my second reading of this one."
Principles
by Ray Dalio
Recommended by Earl Newsome
"An amazing read, full of transparency, insight, and tools. A must-read for leaders."
Recommended by Michael Gabriel
"Provides an actionable framework and deep understanding of principles Dalio has mastered concerning how to make better decisions about life and work. Brilliant and well thought-out."
Recommended by Neil Patel
"Ray Dalio is one of the world's most successful investors and entrepreneurs. In his book, he shares unconventional principles that he's developed, refined, and used over the past 40 years to create unique results in both life and business. Any person or organization can adopt the principles to help achieve their goals."
The AI Advantage: How to Put the Artificial Intelligence Revolution to Work
by Thomas H. Davenport
Recommended by Frank Azuola
"A good introduction to artificial intelligence and how to leverage it to gain competitive advantage."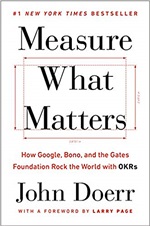 Measure What Matters: How Google, Bono, and the Gates Foundation Rock the World with OKRs
by John Doerr
Recommended by Amit Gupta
"Peter Drucker once said, 'You can't manage what you can't measure.' But even the best management will be for naught if we measure the wrong things. Hence, it is important to know what to measure – and this book reminds us what matters."
Recommended by Jack Belcher
"Showcases the benefits of objectives and key results (OKRs)."
Why the Best Are the Best: 25 Powerful Words That Impact, Inspire, and Define Champions
by Kevin Eastman
Recommended by Patrick Caine
"Becoming a champion is not easy in professional sports. It takes leadership, talent, and collaboration – just like in business and IT. This book is an easy read and the author has compiled a list of practical principles that we can all apply immediately to our daily routines and strategies. It is entertaining and allows the reader to see through the lens of a professional sports executive how to become your best! Many references to the 2008 NBA Champion Boston Celtics and other top performing athletes."
Great People Decisions: Why They Matter So Much, Why They Are So Hard, and How You Can Master Them
by Claudio Fernández- Aráoz
Recommended by Ashish Parulekar
"I read this book as a new manager way back; the wisdom, strategies and experiences shared by Claudio still apply and resonate in today's changing workforce. I keep going back for nuggets from this book. Leaders face hard and consequential decisions when choosing and retaining good people for their organizations. This book provides a great point of view and sound strategy for that."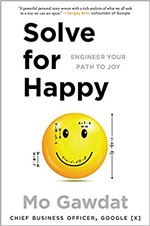 Solve for Happy
by Mo Gawdat

Recommended by Denise Taylor
"This true story by the Chief Business Officer of Google [X] about being able to create happiness again after losing a child reminds all of us that we must solve our own happiness/joy formula."
Hands-On Machine Learning with Scikit-Learn and TensorFlow: Concepts, Tools, and Techniques to Build Intelligent Systems
by Aurélien Géron
Recommended by Carmelo Antonio Cavaliere
"This book shows how, through a series of recent breakthroughs, deep learning has boosted the entire field of machine learning. By using concrete examples, Aurélien Géron helps you gain an intuitive understanding of the concepts and tools for building intelligent systems. The "emotion of thinking" is expressed with examples starting with simple linear regression and progressing to deep neural networks."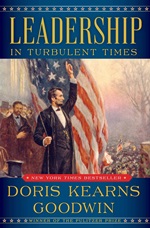 Leadership: In Turbulent Times
by Doris Kearns Goodwin
Recommended by David Castellani
"Does the leader make the times, or do the times make the leader? This book studies four presidents in detail. Wonderfully written."
Technology Strategy Patterns: Architecture as Strategy
by Eben Hewitt
Recommended by Aurelio Escorza
"Using practical patterns and templates, this book provides great insights for CIOs and executives using a shared language."
Sprint: How to Solve Big Problems and Test New Ideas in Just Five Days
by Jake Knapp, John Zeratsky, and Braden Kowitz
Recommended by Prakash Muthukrishnan
"Take the next step in agility. Solve business challenges in shorter sprints and deliver value to the customers sooner. Sprint is a good book that will help you build products better and faster."
The Singularity Is Near: When Humans Transcend Biology
by Ray Kurzweil
Recommended by Robert Field
"This book reinforces our need to continue driving digital transformation to the business. It also reminds IT leaders about the importance of staying current, staying involved, and the power of technology in exponential growth."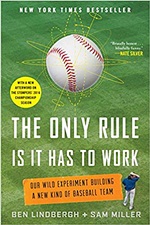 The Only Rule Is It Has to Work: Our Wild Experiment Building a New Kind of Baseball Team
by Ben Lindbergh and Sam Miller
Recommended by Thomas O'Brien
"While chiefly a first-person account by two baseball writers and analytics junkies who spend a summer running a minor league baseball team, the book effectively illustrates the challenges that arise when data-driven decision-making collides with tradition. Quote: 'Ultimately the last stage of every decision – even data-driven decisions – is the gut.'"
Mind Gym: An Athlete's Guide to Inner Excellence
by Gary Mack and David Casstevens
Recommended by Jeffrey Krasner
"IT can be complex in planning, architecture, design, delivery and stability. Mind Gym outlines the basics for keeping a positive mental attitude regardless of challenges one faces in supporting the customer. Your mindset drives the result as much as the actions you take."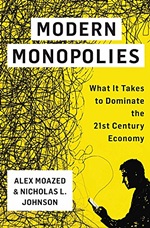 Modern Monopolies: What It Takes to Dominate the 21st Century Economy
by Alex Moazed and Nicholas L. Johnson
Recommended by Dan Wakeman
"Digital technologies have ushered in a new business model: the platform. Modern Monopolies provides a historical perspective on how and why multi-sided digital platforms are now dominating our economy. Too often IT leaders speak about their company's platform without distinguishing that real value lies not in the technical platform, but in the business model the platform enables. IT leaders need to recognize that these platforms have the potential to disrupt any business and should develop a platform strategy to ensure their business can survive these 'winner-takes-all' disruptive digital business models."
The CEO of Technology: Lead, Reimagine, and Reinvent to Drive Growth and Create Value in Unprecedented Times
by Hunter Muller
Recommended by Waleed Hamad
"As Martha Heller stated in her last book, Be the Business, IT leaders need to act like CEOs when it comes to adding true value to the business. Through numerous interviews with CIOs and VPs, Muller proves the point that IT is now playing a higher-level role in the growth and success of businesses. Without acting like a technology CEO and becoming more strategic, IT leaders will end up focusing on tools that may help the business operationally, but not strategically."
Agile IT Organization Design: For Digital Transformation and Continuous Delivery
by Sriram Narayan

Recommended by Mike Anderson
"This is one of the best books I have read on how to organize and operationalize an Agile mindset within your company. Narayan's book talks to organizing your team with a focus on responsiveness and alignment to business capabilities and business outcomes instead of activities (UX, Development, QA, Security, etc.) that perpetuate hand-offs. To this end, Narayan' ecommends that you organize your teams in a "product" versus "project" structure where you budget for the team versus the project, which in turn delivers a long-lived, cross-functional team that has time to gel and become high-performing and self-managed."
The Slight Edge: Turning Simple Disciplines into Massive Success and Happiness
by Jeff Olson and John David Mann
Recommended by Brad Lontz
"A book filled with practical reminders that success is the culmination of many small, simple, daily activities on a positive path. If you want to get in shape, it takes a consistent regimen over time – not a single, long workout. Yet, we still see many people searching for a single breakthrough, a lottery ticket, or some other quick path to success."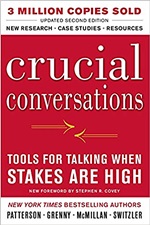 Crucial Conversations: Tools for Talking When Stakes Are High
by Kerry Patterson, Joseph Grenny, Ron McMillan, and Al Switzler
Recommended by Ken Oxler
"IT leaders have crucial conversations daily, and knowing how to perform at a high level and finding mutual benefit while having these conversations is valuable to the long term success of any IT organization."
The Compelling Communicator: Mastering the Art and Science of Exceptional Presentation Design
by Tim Pollard
Recommended by Danny Sheaffer
"Great insights into building and delivering a presentation for your target audience."
Atlas Shrugged
by Ayn Rand
Recommended by Anonymous
"This book, while a bit heavy-handed, changed the way I understand human dynamics and politics. It sticks with me to this day – over 30 years from when I first read it."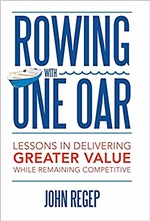 Rowing With One Oar: Lessons in Delivering Greater Value While Remaining Competitive
by John Regep
Recommended by Anonymous
"Short, to-the-point, real-world examples of productivity waste and improvement."
The Digital Transformation Playbook: Rethink Your Business for the Digital Age
by David L. Rogers
Recommended by Bob Pischke "
Easy to read and relevant for the digital era."
Nonviolent Communication: A Language of Life
by Marshall B. Rosenberg Ph.D.
Recommended by Drew Saur
"We are tasked with developing the communication skills of our associates, which often includes guidance in conflict resolution. This book offers more practical guidance about conflict resolution than any other I've read. Learn how to separate observations from feelings – which is not easy! – and you will be off to a good start."
Factfulness: Ten Reasons We're Wrong About the World – and Why Things Are Better Than You Think
by Hans Rosling, Ola Rosling, and Anna Rosling Rönnlund
Recommended by Gary Hoke
"In the past century, technology has provided immense value to human progress. As an IT leader, it is critical to understand how the technology solutions we formulate have a positive impact on our companies, customers, and society as a whole. This book provides great insight into global human progress and the areas of opportunity that exist for further improvement, including areas where technology can and will be leveraged for advancements in the future."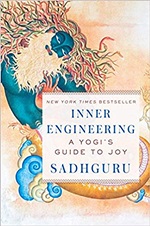 Inner Engineering: A Yogi's Guide to Joy
by Sadhguru
Recommended by Prashant Cherukuri
"A practical guide for well-being. Easy to understand."
Why New Systems Fail: An Insider's Guide to Successful IT Projects
by Phil Simon
Recommended by Jessica Stoller
"Makes you feel like you're being watched – that's how well this book describes the systems selection/implementation process and where the process goes wrong. Great read!"
Leading Healthcare IT: Managing to Succeed
by Susan T. Snedaker
Recommended by Anonymous
"This is a book geared toward middle managers and aspiring leaders in HIT. It was named HIMSS 2018 Book of the Year for its contribution to HIT leadership. It covers all the major topics for HIT leaders and is a useful playbook for current leaders."
The Leader Who Had No Title: A Modern Fable on Real Success in Business and in Life
by Robin Sharma
Recommended by Naresh Sharma
Never Split the Difference: Negotiating As If Your Life Depended On It
by Chris Voss

Recommended by Anupam Khare
"As CIOs, we have to negotiate with every stakeholder (from Board to employees) to drive digital transformation. This book will give any CIO the competitive edge in any discussion. It suggests how to create a win-all scenario vs. win-win scenario to get results."


See the 2018 CIO Recommended Reading list.