Our yearly compilation of books recommended for IT executives by readers of The Heller Report.
Every year since 2012, we have published a recommended reading list for CIOs and other IT professionals. But this is not your average book list. Every title below has been recommended by an IT professional in our Heller Report reader community.

As in past years, your recommendations were not limited to technology and business. There are books on psychology, race, building influence, emotional intelligence, artificial intelligence, life after COVID-19, parenting, even classic fiction! But what each volume has in common is that it taught these readers something about how to be a better business technology executive.

Thank you for your recommendations! If your submission doesn't appear below, the title appeared in a list from previous years.
(Listed alphabetically by author. Titles and cover images link to Amazon.com page for the book.)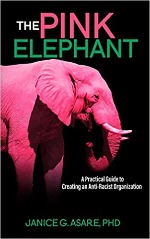 The Pink Elephant: A Practical Guide to Creating an Anti-Racist Organization
By Janice G. Asare, PhD
Recommended by James Pawlikowski
"In The Pink Elephant, Dr. Asare does a fantastic job of talking through the what and why of building an anti-racist organization. For many executives, there is language that we may still be using that's extremely antiquated and patently racist. Dr. Asare talks through the types of racism — beyond just exclusionary racism — and works to show how eliminating particular language and practices benefits the organization. She also explains her inspiration for the book, why 2020 was a critical point in this journey for organizations, and positions us all to be more successful moving forward. If your organization is not anti-racist, your innovation cycle is irrelevant; you are going to lose."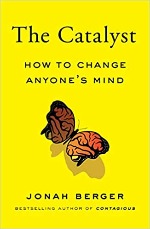 The Catalyst: How to Change Anyone's Mind
By Jonah Berger
Recommended by Buzz Hundley
"This is a great read for understanding some of the science and psychology behind why people resist change. The book also provides strategies, advice, and examples for how to be the catalyst of change. This is not only great for business, but it will help you in your personal life as well."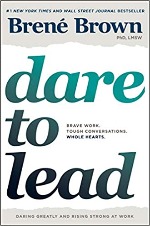 Dare to Lead: Brave Work. Tough Conversations. Whole Hearts
By Brené Brown
Recommended by David Pitts
"While the majority of my work is making decisions about technology, I also deal regularly with people issues. This book by Brené Brown talks about the courage it takes to be a good leader. She takes it further by breaking down the teachable skills around courageous leadership and, as I found interesting, discusses the impact of not practicing these skills. Additionally, the author shows her own vulnerabilities throughout the book by talking about failures and mishaps she experienced herself. This helps bring authenticity to the material. When reading it, I didn't feel Brown was 'faking it' like I feel with so many other books. Her insights, suggestions, and recommendations come from experience."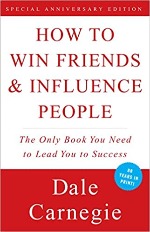 How to Win Friends and Influence People
By Dale Carnegie
Recommended by Sanjay Maradi
"Leadership is all about building and sustaining deep relationships. This book provides great tips on how one does that."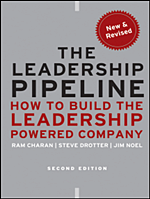 The Leadership Pipeline: How to Build the Leadership Powered Company
By Ram Charan, Stephen Drotter, and James Noel
Recommended by Gary McElligatt
"I've used the ideas in this book for years and regularly recommend it. I've found building a good pipeline has been one of my keys to success."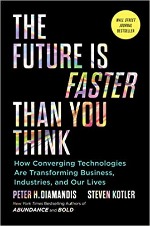 The Future Is Faster Than You Think: How Converging Technologies Are Transforming Business, Industries, and Our Lives
By Peter H. Diamandis and Steven Kotler
Recommended by Gary Hoke
"The era of exponential growth is upon us! The COVID-19 pandemic has only accelerated our pace of global innovation. Even just a couple years ago, it would have seemed unfathomable that we could develop a vaccine, perform clinical trials, gain regulatory approval, and distribute it within less than one year. This book highlights those emerging technologies that will be integral to the exponential change that is rapidly approaching. It is important to understand and leverage these technologies quickly because the pace at which solutions will become obsolete will accelerate as well. This book will help you anticipate this exponential change and make business decisions today that will provide a foundation for the technological changes to come."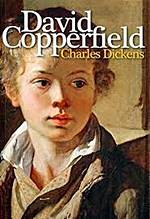 David Copperfield
By Charles Dickens
Recommended by Frederick Scholl
"The CIO job is about managing people. No one is as good an observer of human behavior as Dickens. His characters don't live in any one bubble, but cut across all walks of life!"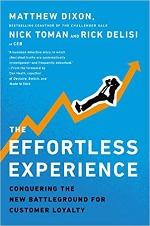 The Effortless Experience: Conquering the New Battleground for Customer Loyalty
By Matthew Dixon, Nick Toman, and Rick DeLisi
Recommended by William McLemore
"Using data, the authors challenge the classic approach to pursuing customer satisfaction as the means to achieving customer (and revenue) retention. Instead, the authors build an effective case for focusing on reducing customer effort. This has huge implications on product development through experimentation (agility) and accelerating time-to-market (agility + CI/CD)."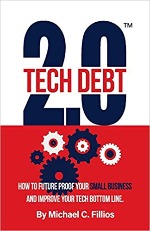 Tech Debt 2.0: How to Future Proof Your Small Business and Improve Your Tech Bottom Line
By Michael C. Fillios
Recommended by Scott Egan
"This book is a must-read for the C-suite of all small- to mid-sized businesses. The author does an excellent job introducing the concept of 'tech debt' and its impact on the entire organization. All companies have tech debt. The book explains how to assess it and provides actionable examples of how to future-proof your business while minimizing tech debt."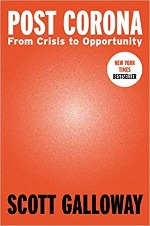 Post Corona: From Crisis to Opportunity
By Scott Galloway
Recommended by Wayne Sadin
"We all know COVID changed the world, but Professor Galloway offers actionable insights that CIOs can use to drive forward into the 'next normal.'"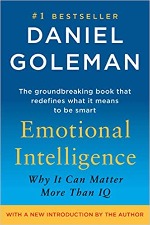 Emotional Intelligence: Why It Can Matter More Than IQ
By Daniel Goleman
Recommended by Steve Snyder
"This book offered so many great takeaways for better interactions and relationships with my team, as well as with those across the rest of our organization. It has been incredibly valuable, especially during the pandemic, as everyone was dealing with challenges."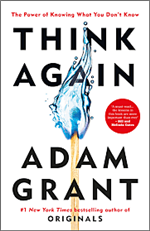 Think Again: The Power of Knowing What You Don't Know
By Adam Grant
Recommended by Samir Mammadov
"Think Again pushed me to rethink a lot about what and how I did things in the past. Good reading in this challenging time."
Sandworm: A New Era of Cyberwar and the Hunt for the Kremlin's Most Dangerous Hackers
By Andy Greenberg
Recommended by Mark Huse
"An excellent reference for understanding our adversaries in the cyber space. Some important principles are covered that should be considered for any large organization's cyber program."
Recommended by Venkata Modugula
"Sandworm is the story of the Russian GRU hacking team that has evolved in a few short years into the most methodical, persistent, and destructive intelligence agency cyber warriors. Especially after the Solarwind hacks, this would be a good read."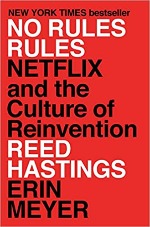 No Rules Rules: Netflix and the Culture of Reinvention
By Reed Hastings and Erin Meyer
Recommended by Lalit Chhablani
"A great book on how to shape culture with candor."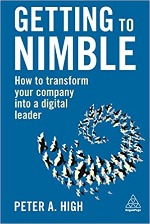 Getting to Nimble: How to Transform Your Company into a Digital Leader
By Peter A. High
Recommended by Maryfran Johnson
"Destined to be the new classic for digital leaders, Peter's book is filled with great stories and incredibly relevant advice for CIOs."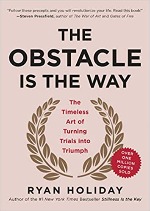 The Obstacle Is the Way: The Timeless Art of Turning Trials into Triumph
By Ryan Holiday
Recommended by Michael McGill
"IT is tough. Servers crash. We are hacked. There are bugs in the code. You have to be strong to be an IT leader. The Obstacle Is the Way will help you learn how to turn obstacles into opportunities. And, it will introduce you to Stoicism along the way — a great philosophy of life to maintain mental toughness."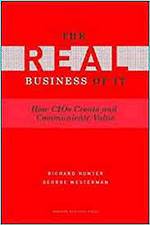 The Real Business of IT: How CIOs Create and Communicate Value
By Richard Hunter and George Westerman
Recommended by Marilyn Smith
"A pragmatic perspective on communication between CIOs and others. I've recommended it to up-and-coming CIOs and other IT leaders. Published in 2009, it would be great if Gartner would publish an updated version!"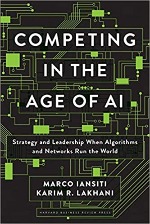 Competing in the Age of AI: Strategy and Leadership When Algorithms and Networks Run the World
By Marco Iansiti and Karim R. Lakhani
Recommended by Jerry Cochran
"Transformational in the way you think about AI in the organization, its business, and mission."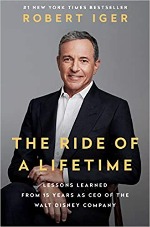 The Ride of a Lifetime: Lessons Learned from 15 Years as CEO of the Walt Disney Company
By Robert Iger
Recommended by Praveen Minumula
"Being patient and striking a balance between ambition and opportunities, Bob's approach to making deals to acquire companies like Pixar, Marvel, and Lucasfilm shows his leadership and how he builds personal relations. He summarizes that we shouldn't be in the business of playing it safe, but in the business of creating possibilities for greatness."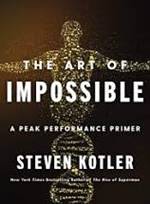 The Art of Impossible: A Peak Performance Primer
By Steven Kotler
Recommended by Samir Mammadov
"This book helps you push yourself to the world of the IMPOSSIBLE!"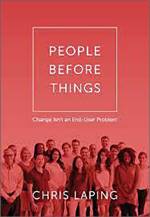 People Before Things
By Chris Laping
Recommended by Jeff Cann
"Written by former Red Robin and Einstein Bros. Bagels CIO, the book offers seven strategies to help people through changes in technology. A great quote: 'Change is not an end-user problem.'"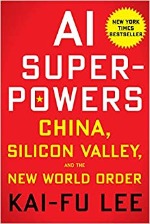 AI Superpowers: China, Silicon Valley, and the New World Order
By Kai-Fu Lee
Recommended by Meerah Rajavel
"We are seeing the unimaginable influence of AI/ML in shaping every industry's user experience, business economics, and lens of privacy and security. This book was originally published in 2018 as a prediction based on the author's experience in the tech industry working for global companies in various geos. I recently re-read this book, and the thing that caught my attention is the convergence of the physical and digital world with a rich data set as a key success factor in the new world of AI. Whoever cracks that equation elegantly will win the war in AI. However, to stage this for global success requires collaboration between public and private sectors in framing the data regulations, and technology companies to establish standard protocols."
Managing IT as a Business: A Survival Guide for CEOs
By Mark D. Lutchen
Recommended by William Lang
"This is an outstanding book for anyone aspiring to rise through the ranks to become a CIO. More importantly, it's a guide for CEOs on how they can best enable their CIOs (and thus their IT departments) to achieve their full potential. It is also a guide for CIOs and IT leaders on how to better run IT as the true business that it is and how to share it with other executives and business leaders accordingly. With Managing IT as a Business you'll get practical advice on how to unleash the full potential of this critical function so that companies can derive maximum benefit. It offers a proven plan for bridging the gap between CEOs and CIOs that has, until now, impeded their ability to work together in order to craft objectives, establish budget guidelines, and develop metrics for measuring IT value and success. In short, with this book as a guide, business leaders will learn how to manage IT as they would any other functional business unit."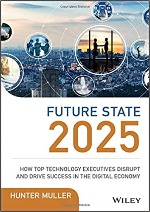 Future State 2025: How Top Technology Executives Disrupt and Drive Success in the Digital Economy
By Hunter Muller
Recommended by Mark Barlow
"This is an excellent collection of real-world stories based on first-hand interviews with leading technology executives and practitioners at major global companies and organizations. Future State 2025 provides deep insight and understanding of the challenges facing modern CIOs, CISOs, CTOs, CDOs, and other tech leaders in the 21st century digital ecosystem."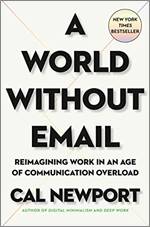 A World Without Email: Reimagining Work in an Age of Communication Overload
By Cal Newport
Recommended by Jim Blackwood
"This book is a near radical call-to-arms to remove ourselves and our companies from the insidious tyranny of email and how we fall into the trap of letting email disrupt our productivity. It is a good wake-up call for us to reset time boundaries and to refocus our technical teams."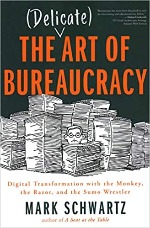 The Delicate Art of Bureaucracy: Digital Transformation with the Monkey, the Razor, and the Sumo Wrestler
By Mark Schwartz
Recommended by Anonymous
"A must-read for leaders trying to break the vicious circle of 'it can't be done' in complex organizations. Mark illustrates how bureaucracy can be a good thing for organizations. Mark's writing style makes this book very entertaining to read. I enjoyed his humor throughout the book."
Fierce Conversations: Achieving Success at Work and in Life One Conversation at a Time
By Susan Scott
Recommended by Bhawna Paul
"A single conversation can change the course. This book provides great guidance on how to make our conversations real — and make them count."
Recommended by Samir Mammadov
"Fierce Conversations helped me to open new horizons in communication with my peers and employees."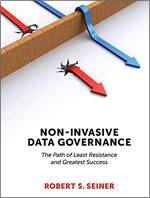 Non-Invasive Data Governance: The Path of Least Resistance and Greatest Success
By Robert S. Seiner
Recommended by Justin Donlon
"Data governance is still fairly nascent in many organizations. Non-Invasive Data Governance provides accessible, practical, 'low-barrier-to-entry' approaches for formalizing a data governance framework within a pre-existing culture."
The Infinite Game
By Simon Sinek
Recommended by Dagmar Neumann
"It is all about mindset and culture — the foundation for building happy and high performing teams. Sinek offers so many simple and convincing examples of this. It is a very clarifying and inspirational book."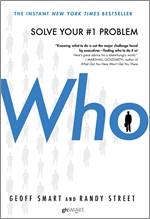 Who
By Geoff Smart and Randy Street
Recommended by Frank Modruson
"Excellent book on identifying, interviewing, selecting, and securing top talent."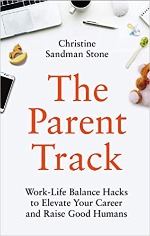 The Parent Track: Work-Life Balance Hacks to Elevate Your Career and Raise Good Humans
By Christine Sandman Stone
Recommended by Christine Stone
"One of the biggest barriers to retaining and developing women in business is the burden of parenthood. This book fills a generational gap of practical solutions for dual working parents. It's a resource for parents and those who lead them. (In transparency, I am the author — the goal of this book is to have high impact solutions reach a wider group of people and to drive both profits in organizations and change in the world.)"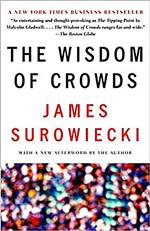 The Wisdom of Crowds
By James Surowiecki
Recommended by Rehan Rizvi
"In my personal experience, I have seen that top management often makes decisions without engaging their employees, exploring ideas with them, or allowing employees to question their decisions. In this book, the author explores how large groups of people are smarter than an elite few. He shows that diversity and independence are important because the best collective ideas and decisions are products of contest and disagreement, not compromise and consensus."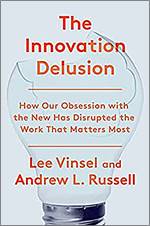 The Innovation Delusion: How Our Obsession with the New Has Disrupted the Work That Matters Most
By Lee Vinsel and Andrew L. Russell
Recommended by John Nordin
"An interesting take on how the pursuit of innovation has distracted us from maintaining existing products and services."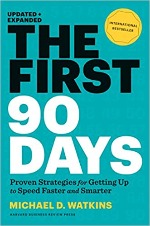 The First 90 Days: Proven Strategies for Getting Up to Speed Faster and Smarter
By Michael D. Watkins
Recommended by Justin Donlon
"Every CIO is required to be a change agent. The First 90 Days details practical steps to evaluate the environment and then build a plan for transformation. Whether you're new to a job or needing to look at your current job with new eyes, this book will help you reframe your future impact."
See the 2020 CIO Recommended Reading list.