Our annual list of the best reads for IT leaders. These books have been recommended by the Heller Search community of business technology executives.
For each of the past 10 years we have polled you, our network of technology professionals, for the titles of books that you feel will help your colleagues advance their careers and develop into better leaders. As always, thank you for your thoughtfulness and generosity.
If your submission doesn't appear below, it is because the title appeared in a list from a recent year.
(Listed alphabetically by author. Titles and cover images link to Amazon.com page for the book.)
---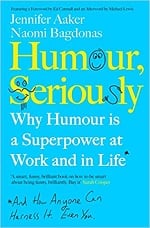 Humor, Seriously: Why Humor Is a Secret Weapon in Business and Life
By Jennifer Aaker and Naomi Bagdonas
Recommended by Praveen Minumula
"I honestly believe humor significantly helps to build and improve relationships at work. This book does not make you a stand-up comedian but shows how humor can help leadership connect to employees. As you rise in ranks, distance grows between leaders and employees. Humor promotes authenticity and builds trust between leaders and employees. To quote Ed Catmull, 'Humor makes humans.'"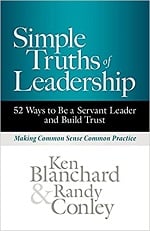 Simple Truths of Leadership: 52 Ways to Be a Servant Leader and Build Trust
By Ken Blanchard and Randy Conley
Recommended by Dave Williams
"This book explores the new normal around why companies need servant leaders, and how to build trust with teams."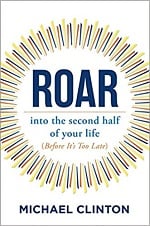 Roar: Into the Second Half of Your Life (Before It's Too Late)
By Michael Clinton
Recommended by Mike Blake
"Many of us are entering that next stage in our career. This book, in one place, summarizes many of the things we should start thinking about. ROAR: Reimagine yourself, Own who you are, Act on what's next for you, and Reassess your relationships."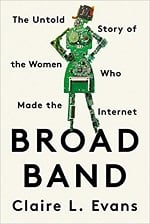 Broad Band: The Untold Story of the Women Who Made the Internet
By Claire L. Evans
Recommended by Julie Ragland
"A great history of the establishment of the internet and the role women played in those early days."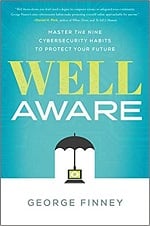 Well Aware: Master the Nine Cybersecurity Habits To Protect Your Future
By George Finney
Recommended by Samir Mammadov
"An insightful approach to handling cybersecurity."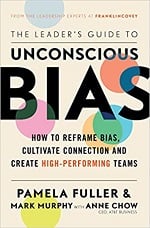 The Leader's Guide to Unconscious Bias: How To Reframe Bias, Cultivate Connection, and Create High-Performing Teams
By Pamela Fuller, Mark Murphy, and Anne Chow
Recommended by Lisa Rangel
"Unconscious bias is a topic needing to be addressed in human capital management and in automation technologies, so it seems like a very relevant topic for the Heller audience. This book does an excellent job of handling the topic for a broad audience."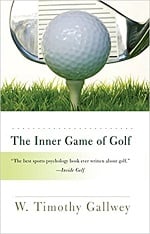 The Inner Game of Golf
By Timothy W. Gallwey
Recommended by Michael Shea
"Great book for your golf game and for general guidance on focus. Apparently, Tom Brady attributes part of his ability to focus on the original The Inner Game of Tennis book."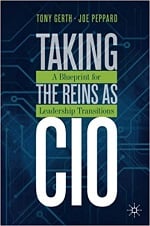 Taking the Reins as CIO: A Blueprint for Leadership Transitions
By Tony Gerth and Joe Peppard
Recommended by Samir Mammadov
"Very thorough research on the topic and framework."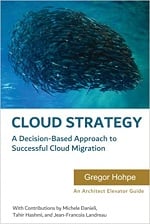 Cloud Strategy: A Decision-Based Approach to Successful Cloud Migration
By Gregor Hohpe
Recommended by Virginia Roberts
"Many books on IT strategy discuss elements of creating a strategy at a high level. This book breaks down elements specific to cloud that help IT leaders make decisions about the direction to take their own cloud migration strategy."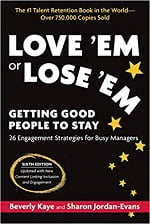 Love 'Em or Lose 'Em: Getting Good People To Stay
By Beverly Kaye and Sharon Jordan-Evans
Recommended by Dan Roberts
"It's never been more critical nor more challenging to engage, retain, and attract people in IT today. This book provides a treasure chest of practical tactics that can be immediately applied whether you are a seasoned executive or a first-time manager. The book delivers on its tagline promise by providing 26 engagement strategies for busy managers. We found these strategies to be so timely and practical that we licensed the IP and turned them into a workshop for all IT people managers."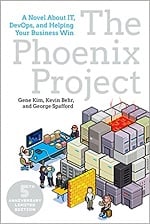 The Phoenix Project: A Novel About IT, DevOps, and Helping Your Business Win
By Gene Kim, Kevin Behr, and George Spafford
Recommended by Anonymous
"This book reflects a CIO's life in an organization that has not built structure or process and lives in a reactive world."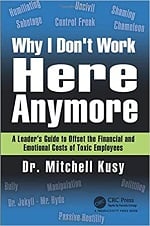 Why I Don't Work Here Anymore: A Leader's Guide To Offset the Financial and Emotional Costs of Toxic Employees
By Dr. Mitchell Kusy
Recommended by Michael Kohlman
"With 2022 likely being a continuation of 'The Great Resignation,' this is a terrific and timely short read about the cost of toxic employees in an organization. It's possibly the only book I've seen that provides a way to do a cost-benefit analysis and gain metrics on the actual damage they can cause."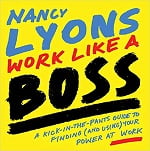 Work Like a Boss: A Kick-in-the-Pants Guide To Finding (and Using) Your Power at Work
By Nancy Lyons
Recommended by Michael Kohlman
"Written by Nancy Lyons, whose tech company Clockwork was named the best place to work in the U.S. in 2014 by NBC News, Work Like a Boss is a great read about empowerment, responsibility, and leadership for anyone in technology. Nancy uses an engaging and informal style that makes it easy to understand the concepts of her leadership philosophy and how it can be applied in your life and career."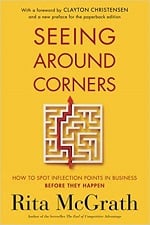 Seeing Around Corners: How To Spot Inflection Points in Business Before They Happen
By Rita McGrath
Recommended by Scott Lovejoy
"With technology creating so many possible future outcomes, this book provides tips and frameworks to place strategic bets and avoid surprises and wasted opportunities."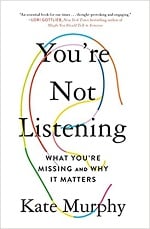 You're Not Listening: What You're Missing and Why It Matters
By Kate Murphy
Recommended by Christian Perago
"A great book on how listening actually works. It explores the challenges and strategies to becoming a better listener."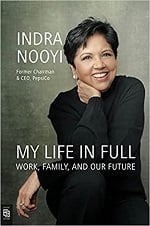 My Life in Full: Work, Family, and Our Future
By Indra Nooyi
Recommended by Vandna Chopra
"An inspiring memoir of a CEO woman of color!"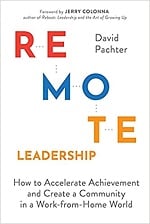 Remote Leadership: How to Accelerate Achievement and Create a Community in a Work-from-Home World
By David Pachter
Recommended by Michael Box
"Identifies gaps in traditional leadership and how to lead in the new normal 'remote' world."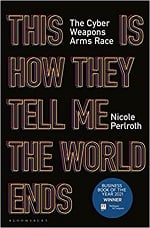 This Is How They Tell Me the World Ends: The Cyberweapons Arms Race
By Nicole Perlroth
Recommended by Mindy Simon
"A must-read for CIOs. A CIO peer recommended this book to me, and it is an amazing history of cybersecurity: the seen, the unseen, and a foray into the yet-to-be seen."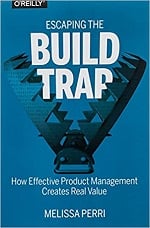 Escaping the Build Trap: How Effective Product Management Creates Real Value
By Melissa Perri
Recommended by Kirk Windisch
"Best book on product I have read in a long time."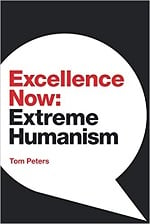 Excellence Now: Extreme Humanism
By Tom Peters
Recommended by Michael Kohlman
"What can possibly be added to the things that have already been said about Tom Peters? One of the finest minds on leadership and business excellence, Tom has referred to this book as his 'Magnum Opus.' It's a wonderful compilation of all that Tom has learned and studied over his career and is just full of great advice."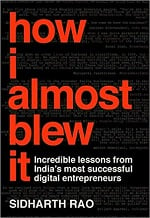 How I Almost Blew It: Incredible Stories from India's Most Successful Digital Entrepreneurs
By Sidharth Rao
Recommended by Lalit Chhablani
"This is one of the best books I have read that walks through how digital entrepreneurs build their business with astute guerilla tactics, perseverance, and luck."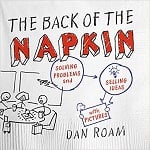 The Back of the Napkin: Solving Problems and Selling Ideas with Pictures
By Dan Roam
Recommended by Eduardo Ruiz
"As technology leaders, we're constantly called upon to communicate complex ideas and concepts. I picked up Roam's book early in my CIO career, and it taught me to reach for the Sharpie when words wouldn't suffice. Human brains are visual processing dragons, and Roam's straightforward techniques helped me tap into that power. In the beginning, we started by plastering every inch of the office walls with whiteboards. Today, cloud tools like Lucidchart make visual communication for our distributed team a breeze. They are also a boon for the less artistically inclined."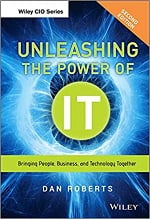 Unleashing the Power of IT: Bringing People, Business, and Technology Together
By Dan Roberts
Recommended by Steve LeMoine
"This book is the comprehensive bible for IT organizational transformation. It can be leveraged as a cover-to-cover read or a specific chapter deep-dive follow-up years later. I find it to be timeless and central to my transformational journeys."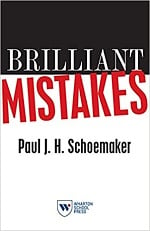 Brilliant Mistakes: Finding Success on the Far Side of Failure
By Paul J. H. Schoemaker
Recommended by Ashish Parulekar
"A brilliant perspective on mining mistakes and how to gain insight from them in a business context. The book cites some of the famous inventions and breakthroughs that have transpired from mistakes."
A Seat at the Table: IT Leadership in the Age of Agility
By Mark Schwartz
Recommended by Damon
"Mark Schwartz reminds senior technology executives that our primary role is to create business value with agile and lean approaches."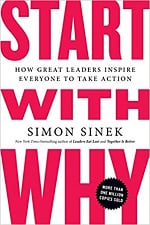 Start With Why: How Great Leaders Inspire Everyone To Take Action
By Simon Sinek
Recommended by Michael Skaff
"For many years, the focus of a CIO was more on the 'what' and 'how' of technology and service delivery. Now that technology has become a central element of most industries, CIOs that start with 'why' can align IT more centrally with the core of their organization, help advance digital transformation far more effectively, and open up new opportunities to add truly strategic value. By articulating the 'why' first, we both reinforce that alignment and communicate the true purpose of our work more effectively with everyone."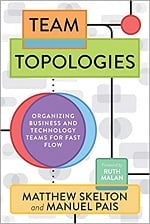 Team Topologies: Organizing Business and Technology Teams for Fast Flow
By Matthew Skelton and Manuel Pais
Recommended by Thomas Sweet
"This book helps leaders understand various models for organizing teams and clearly articulates how the wrong team model can negatively impact the cognitive load of those IT teams. As companies move to a 'mode 2' world with Agile, DevOps, Cloud, and other technologies, the legacy approach to team structure does not work. However, asking teams to be 'full stack' when full stack contains 20 different technologies does not work either. This book helps the IT leader wrap his or her head around this issue and devise the best solution."
Amp It Up: Leading for Hypergrowth by Raising Expectations, Increasing Urgency, and Elevating Intensity
By Frank Slootman
Recommended by Alistair Wallace
"IT departments have a reputation for being too slow and reactionary instead of being revolutionary guides. Frank presents a good framework that can be used to drive results in any situation (not just IT). For IT to be seen as successful, we need to execute faster, be predictive, and demonstrate a more efficient and transparent mechanism of delivery."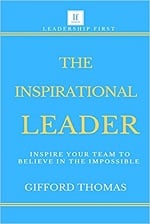 The Inspirational Leader: Inspire Your Team To Believe in the Impossible
By Gifford Thomas
Recommended by Dave Williams
"This book provides great advice on what it takes to be an inspirational leader. It's an easy read and very valuable!"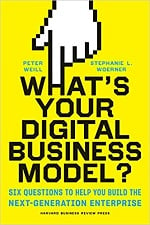 What's Your Digital Business Model?
By Peter Weill and Stephanie L. Woerner
Recommended by Ashish Parulekar
"I became a big Peter Weill fan after his IT Governance book. This book provides a solid framework on business models in the digital realm. It's very compelling, practical, and eye-opening."
See the 2021 CIO Recommended Reading list