Prasanna Gopalakrishnan, SVP and Chief Information Officer of Boston Private, is the latest subject in our series, 'How I Landed My New CIO Job.'
Steve Rovniak: Who is Boston Private?
Prasanna Gopalakrishnan: Boston Private is a leading wealth management, trust, and private banking company with a national presence, serving individuals, businesses and non-profits.
Were you actively looking for a new job?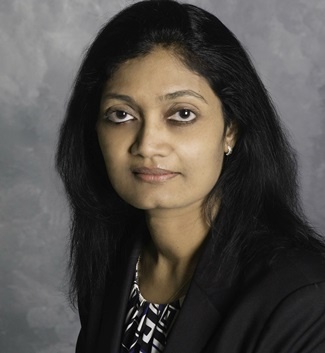 I was not looking for a role when I heard about the CIO role at Boston Private. I had been at Harvard University as CIO, Campus Services for a few years; I was leading several transformative initiatives and enjoying working at Harvard. I had no intentions of leaving. Harvard is a wonderful place to work.
How did you hear about the CIO opportunity at Boston Private?
I was introduced to this role through a Board member who is a very well-known industry executive. She spoke very highly of the executive team and mentioned that I ought to at least have a conversation with the organization to learn more about the role.
What piqued your interest in this CIO opportunity?
Fintech is my forte. Most of my career before Harvard was in fintech: Fidelity Investments for 11 years, Thomson Reuters, and State Street Bank.
Another "plus" was the level of diversity here. Five out of the 11 Directors on our Board are women. 55% of our senior management team are women. All of the executives are closely connected to the members of the Board which I found to be very impressive.
What else did you find appealing?
Our CEO, Clay Deutsch, was a big selling point. He is a very charismatic, talented leader and former McKinsey consultant. He is an authentic, dynamic leader, and I could sense that in my first interview with him.
What were you looking for in your next job or CIO role?
I look for roles where I can make an impact. I have been a change agent throughout my career. Organizational and digital transformation is what I do well in my career and what I'm passionate about.
Clay painted a compelling picture of the impact I could have on the organization as CIO. He was looking for a leader to drive the business – not just a competent IT leader. He wanted a change agent to fill a key role on his team that would be transforming the company. That was exciting, and I wanted in.
What else was Boston Private looking for in their new CIO?
They wanted a leader who was strategic. I had worked for large enterprises like Fidelity and Thomson Reuters, and I think they were convinced that I could think strategically. Also, I could speak the language of business.
Culture is very important for this organization, and I think it impressed the executive team that I sought to understand their culture. I asked a lot of questions on this because I wanted to understand how committed they were to this digital transformation. I knew that the CEO and the Board supported the digital transformation, but I also wanted to know, "would the culture here support the transformation?"
How did you prepare for your interviews?
I gathered information about the company, about the executive team I would be meeting with, their professional backgrounds, reviewed them and thought about what each would be looking for in the new CIO. What problems could they be trying to solve? Anticipating each of their questions helped me to prepare well. I also thought a great deal in advance about the questions I wanted to ask each of them. I wanted to make the best use of the interviews to share information about me and equally to understand the company, the culture, clients, strategies and people.
I also dialogued with my mentors and got fresh perspectives from them.
During and after each interview, I wrote detailed notes, which was helpful to me to prepare for the next round.
Was there anything particularly memorable in the interview phase?
I sent Clay (our CEO) a thank-you note after our interview, and he replied to me right away, which said something to me about the support and responsiveness I would have in the job.
How did you prepare to start your new role?
I felt that I had to be mentally prepared, so I took two weeks off between positions. I did speak to mentors of mine again, and started outlining the first 90 days.
Who do you report to at Boston Private?
Anne Randall, our EVP & COO. I also directly work with my CEO and the executive leadership team, attend our BOD meetings, and interact regularly with our board members. I prepare for and facilitate the Technology Steering Committee for Boston Private.
Did you find that anything that was "on fire" and needed to be dealt with right away?
Client-centricity is crucial to our digital transformation and enabling capabilities around this is a major priority. The executive team and the Board have been looking to have it implemented quickly. It is a big undertaking - a brand new platform integrated across five business units. Before I even had a chance to assess the environment, I had to jump-start the implementation. It was like trying to change the tires on the car while driving. I am glad to share that this is now very well done – the tech stack, API based integration, analytics, user experience and adoption are all outstanding successes. This is now a foundational platform upon which I am expanding Boston Private's digital capabilities.
Did you make any changes to the org structure early on?
Talent is a key focus for me. I have done a complete assessment of my entire organization and have built a strong and detailed roadmap for the organizational transformation. This includes enabling a culture of accountability and performance, developing internal talent with the right potential and bringing in talent from the outside. I have brought in key talent in architecture and engineering. I am currently recruiting for five executive roles within my leadership team. I am a firm believer that I am defined by my people, their strengths and weaknesses and place a huge emphasis on my team talent. I am passionate about developing others, which is a key tenet of my leadership and I see that as my legacy.
It has been more than a year since you started your role. What have you been working on?
The client relationship management capability was built and deployed within a year. One of my biggest outcomes was leading the development of Boston Private's digital strategy and roadmap, presenting to the Board, and getting their buy-in and commitment to move forward. We have kicked off our transformation, and now we are now on the execution phase of the roadmap.
What can you share about the digital transformation?
Boston Private's transformation is focused on the client experience. We recently transformed into an integrated brand. Our previous brand did not demonstrate the full capability of services we offered. Our digital capabilities are now aligned to reflect our integrated brand.
Our competitive advantage is in how we serve our high-net worth clients. Our clients love interacting with us due to the high-touch service we provide. So we are combining high-tech with high-touch, to make their experience ubiquitous.
It is all about making it easier for our clients to do business with Boston Private, across all of the business units. However, it also makes our employees more productive, which is another critical component of our transformation.
Underlying this, I am enabling a robust technology roadmap based on a unified cloud capability, identity management for employees and clients, API based integration that amps up robustness and reuse, supreme device agnostic user experience and algorithms. Ultimately it is about the value we create for our clients and employees, and I am very confident that we will achieve it through our transformation efforts.
What new consumer technology do you find exciting personally?
Where do I even begin – there are so many - I am definitely excited about what blockchain is going to do from both a personal and business perspective. Artificial intelligence as a foundation of every underlying capability will be a massive disrupter. Outside my industry, autonomous vehicles, healthcare technologies, there are several…
I transfer money to my family in India using XOOM, a service owned by PayPal. It is so fast and seamless, which is fascinating to me because, due to my industry background, I know how much regulation there is around foreign transactions. As a part of my daily life, whenever it's possible, I go digital.
How do you know when your IT organization is succeeding?
We know we are succeeding when we are executing well and delivering business value every day. I also want Boston Private to become an exciting place for top talent to thrive and succeed. We have a great culture within our organization. In addition, if our business growth is achieved through technology, that is when I know my organization is doing the right thing.
We begin with the end in mind. We clearly define the ROIs and KPIs of a project before implementation begins. These tell us clearly what technology's contribution is to the business.
If you were granted a 'redo' on your first 100 days, what would you do differently?
I would ask for bit more time on the client relationship management implementation. It required a lot of time and energy to get the initiative started and I would have liked to have spent more time to focus on building relationships in my first few months as CIO. On the other hand, having an aggressive implementation schedule made sense and provided tremendous value to our business.
What advice do you have for IT leaders considering a new job search?
My advice is, when choosing a role you would like to play, focus on the impact you are going to make – impact on the business, clients and people. That will help you understand what value you can bring to the role. Having a good understanding of the value proposition will be very useful during the interview process and will make you successful when you choose to take that role.
The CIO role has been transformed into more of a business leadership role. A person filling this role not only needs to understand technology deeply but also understand the business. At the same time, pivotal technology strategy decisions cannot just be delegated to someone else.
How do you stay up-to-date on the technology?
I spend time regularly with startups to learn what is going on, especially in the areas of artificial intelligence, data science, cybersecurity and Fintech. I need to know the innovations going on in this space because it will inform how I approach certain decisions later on and help me understand what is driving change. All business leaders and technology executives have to be very much educated on cybersecurity, controls and compliance. I read and learn about the cyber threat landscape every day.
About Prasanna Gopalakrishnan
Prasanna Gopalakrishnan is the Senior Vice President and Chief Information Officer at Boston Private, a leading provider of fully integrated wealth management, trust and private banking services. Prior to joining Boston Private, Gopalakrishnan served as the Chief Information Officer of Campus Services at Harvard University and in Senior Leadership roles at Fidelity Investments and Thomson Reuters. She holds an MBA from the D'Amore-McKim School of Business at Northeastern University, Boston, MA and a BS in Engineering from the Birla Institute of Technology and Science, India.