SIM CEO Mark Taylor shares generously about the organization's evolving mission, the importance of relationships to effective IT leadership, and more.
Steve Rovniak: Can you provide an overview of your career prior to joining Society for Information Management as its CEO in 2019?
Mark Taylor: For the larger part of my career I was in technology—sales management and business leadership in the VAR (value-added reseller) world—and I was also with a boutique manufacturer in the virtual desktop integration (VDI) space here in the Austin area.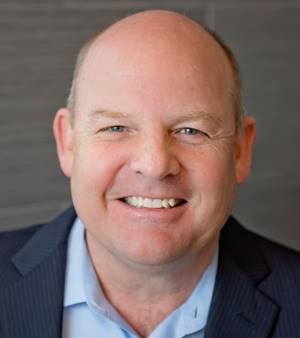 Just prior to becoming CEO of SIM, I spent time in the association management world. As a vendor I had supported an association of CIOs of Texas State agencies, and was head of their Vendor Advisory Group. I got a call from a friend who ran that association, and they were looking for a leader to help them grow their association management company here in Austin. I became COO in that company, which doubled in size over about a five-year period.
Then I became interested to take on a CEO role. At right about that time, the opportunity at SIM showed up. They had hired a recruiting company that contacted me.
I think the combination of my technology background, the time spent in the VAR world, in manufacturing, and then association management was a good blend of experiences for this role.
What was SIM looking for in a CEO?
They sensed that it was time for a transformation. The organization has been around since 1969 is when it was founded. SIM has always been a very volunteer-centric organization, and it grew in a very organic manner around the country. Someone from Boston had a great experience, and they moved to Chicago, so let's start a chapter in Chicago, and so on, for 40 years. But they recognized that competition for the mindshare and the attention of technology leaders is unbelievably intense. Something would need to change to maintain the relevance for the organization for the next 20, 30 or 40 years.
Where have you been focusing your time?
After getting my bearings I did a deep financial drive. There was a cost restructuring we had to do to make sure that we were sustainable under our current revenue stream.
And then, of course, came COVID, so there have been all sorts of adjustments and navigating through that. But we're on a path to a very sustainable future financially.
Beyond that, I started meeting all these people around the SIM community, which really energized me. I love hanging out with these folks. They're just brilliant people who have built remarkable careers, and made huge impacts in their community and in people's lives.
About Society for Information Management
Mission: to foster innovative leadership by engaging business technology leaders and top academic research leaders, develop high-performing leaders through immersive learning and deep peer connections, and create on-ramps to the digital economy for a diverse community and elevate the next generation of leaders by investing in local STEM educational institutions.

Founded: 1969
Chapters: 40
Active members: 4,500
RLF program graduates since inception: 5,000
https://www.simnet.org
What I saw was that, over time, SIM had built up these really great offerings. For example, many IT professionals are familiar with the Regional Leadership Forum (RLF) program, which has been around for 30+ years. 5,000 people have been through this training program that teaches people how to be authentic, high EQ, exceptional leaders. So that was one pocket.
We have something else called Advanced Practice Council (APC), which is our community of mostly large cap players connecting with academia and top research on business strategy and technology. And we have another group called the IT Permanent Working Group, and we have these 40 chapters scattered around the country. They were all working extremely well, but what they all lacked was interconnectivity. There wasn't any value being created from the whole. It was like a loosely organized universe, where the center was weak, and there wasn't that gravitational pull that kept it all in some sort of orchestrated high-value relationship.
So, that's what I've been working on, creating value by cross-connecting the components. Connecting APC with the chapters, for example.
We're doing virtual regional CIO roundtables right now, and actually, the virtual piece of it has been a tremendous advantage for us as a national organization. Our chapters have always been deeply embedded in the local community, but their capacity to cross-connect with one another had been limited. The technology was already there, but we just weren't adopting it as much before COVID. Now we have these regional gatherings where we're bringing together CIOs and members from a region larger than just a single chapter, giving them the opportunity to connect with one another, do wine tastings and things of that nature to make it casual and fun. That's another way that we're cross-connecting.
How has SIM's mission changed since when it was founded in 1969?
I would say it has evolved. When I go back and look at the earliest mission statements of the organization, it was around thought leadership. Really, it started with some CIOs and representatives from the academic community.
Now, the reality is that the thought leadership space around technology is crowded. So the SIM board is asking the question, "What is it that we're truly passionate about? What is it that we can uniquely do for this community better than anybody else in the world?"
But my observations are that we are at the intersection of business strategy, technology and leadership. The main artery of that, you know, where we build our value is around leadership. We're invested in engaging, empowering, providing tools, opportunities to grow, and relationships that develop these leaders in this business strategy and technology space. That's what we're doing, and that's what our mission is built around.
By default, leaders have a broad scope of impact. They touch a lot of people by their decisions, by their actions, by how they lead—they really impact a large segment of society. And they affect the entire technology industry.
But leadership is all about relationships—how to engage in relationships, and build relationships that have significant impact on your life, on your decision-making, as well as on the teams that you lead. We try to build this connected community, where people have the opportunity to build those high-value, deeply authentic relationships that really have impact on their career and on their lives. That is how we build leaders.
What are the benefits of SIM membership, from an IT leader's point of view?
One time I asked a member of APC, "Why do you come here? Why do you keep coming back to it?" He spoke about the relationships, and how he learns from all those around him, but he also spoke to how, just by sitting in that room and hearing other members, and the research that was presented, he was able to get ahead of his business by about nine months to a year. He's a CIO in manufacturing, and when the board came to him and said that IoT is going to drive the business and that they've got to get there fast as an organization, he was already ready.
I could go on and on about the others I've met along the way who developed core relationships. You build relationships early in your career, and throughout the middle part of your career, and there's going to be a moment when you need them. Many SIM members have told me, "It was because of SIM that my career moved from here to there."
From your point of view, what has changed the most in recent years about the qualifications for a CIO or senior IT executive role?
For years we talked about getting aligned with the business. Well, that has been elevated. It's no longer just about being aligned with the business, it's about being aligned with the strategy, and engaged in the strategy. From a leadership standpoint, what was business alignment has been elevated to being one of the risk-takers in the business strategy.
I recently spoke with Shellye Archambeau, who ran a SaaS company on the West Coast until 2018 and now sits on several boards, including Okta and Verizon. I asked her, what is a CEO looking for in a CIO today? And she said, "It's one word: risk. As CEOs, they need people who know how to place high-value bets that have high-value returns."
In the world of technology, we're often mitigating risk. We 're doing things that isolate data, things that keep people from getting places they shouldn't go. But she was talking about how, today, a CEO needs a CIO who can place bets that deliver high returns. I thought that was phenomenal!
What else defines superior IT leadership in 2021?
Something I constantly tell our younger leaders is to make sure you invest in financial acumen. You've got to understand the relationship between a P&L and a balance sheet, and all of the lines on that balance sheet, because that's what the Board of Directors is looking at. If you understand the financial relationships, you can command the room. But if you don't have that, then somebody else has to. And from a CIO's standpoint, in order to be able to take those risks Shellye was talking about, you've got to understand how they impact all those various aspects of the financials of the organization.

And a third one, which I would say has become more dominant in the last year, is the understanding that we lead in a multicultural society. It is incumbent upon our leaders to be exceptional at leading in a multicultural environment, because that is what we are. I've talked to a number of recruiters around the country who've said that's what's being asked today of all leaders. Not just asked—it's expected that when someone steps into a top-level leadership role within a business, they understand how to navigate with all these different cultures under one team.
Where will SIM be in five years?
I know that relationships will continue to be at the core, because that is a part of the long history of who SIM is. I also think it's universal for us as human beings. We need connectedness, so we'll continue building these connected communities. I expect SIM will be larger in scale. Today we're in 38 to 40 metros that are in this million-and-up space, and I anticipate that we're going to be in 60 to 65 in five years' time.

We have developed and we're refining our ability to plant a community in a new city, and make it vibrant in a reasonable window of time—get it to critical mass. We're going to optimize the ability to cross-connect our members so that whether you live in Boston or San Diego, or Seattle or Miami, or any point in-between, you'll have access to those people to build high value relationships. There will be more fluidity to the connectivity, and with that comes a greater value SIM can provide to the technology community.

I also want to believe that SIM will be a part of addressing some of the large issues that are facing the technology community today. I see SIM as a place where industry forces come together to address diversity and inclusion, and the other big issues that we face as a society.