Paul Karras, CIO of global dental instrument manufacturer Hu-Friedy, shares what he has learned about innovation, emerging technology, and building strong IT organizations during his IT leadership career.
Paul Karras has witnessed the transformation of the manufacturing industry. Companies have extended their core businesses to include consumable products and market services. They have entered into tangential market segments in order to accelerate growth and optimize margins.
Other critical areas where Karras has focused his attention as CIO of Hu-Friedy, a leading global dental instruments manufacturer, include centralizing the global supply chain and enabling a holistic view of customers. He has also focused on building an IT organization capable of driving digital transformation, enabling business strategy to operate at scale, and capitalizing on new market and revenue opportunities.
We recently spoke at length with Karras to learn more about his CIO career and his outlook on the future of IT leadership.
Heller Search: You're a self-described technology enthusiast. How has that influenced your career as a CIO?
Paul Karras: While I am interested in learning about new technology for its own sake, seeing technology through the lens of my professional experience has afforded me several vital lessons:
First, I understand that technologies are a means to an end. While new products and concepts may be interesting, they must serve a specific business purpose. First and foremost, focus on business outcomes for customers. The emphasis should be on applying technology for a given outcome with defined success metrics. Perhaps there is a problem in need of a solution, or an opportunity to create new value. Define these outcomes first, and then think about the technology.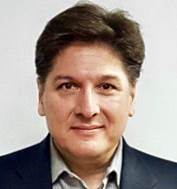 Second, resource allocation is very important. Gaining a keen understanding of how to spend your available funding in order to make a noteworthy impact is something I have become passionate about. This comes down to making resource choices to ensure that the investments we are entrusted to deliver happen as expected.
Third, technology plays only a small role in whether digital transformation is successful or not. Most success comes down to change management. If you stay very close to internal business partners and make decisions together, then chances are good that your digital transformation efforts will succeed.
What are some emerging technologies that you find promising?
The evolution of 5G and associated global scale network agility transformation will provide a plethora of computing options. How edge computing could reduce latency to deliver high-quality digital experiences is one example. 5G can also have a big impact on digital supply networks relative to responses to changing situations. With warehouse automation, 5G can eliminate the need for a number of different short-range wireless standards. And 5G will have significant impact on monitoring, control, and orchestration of IoT services.
Artificial intelligence is making progress as a practical tool for enhancing product testing in the factory during manufacturing. AI also shows promise in augmenting diagnosis and resolution of product issues while in the market. Finally, in a broader sense we are closely looking into anything that enhances the pre-buy experience and enables frictionless 360 views of customers.
What have you learned during your tenure as CIO that might be helpful to IT leaders across all industries?
There is an urgency for digital capabilities and transformation in businesses today and for good reason. Certainly, digital capabilities are important to understand, and leverage based on their maturity and relevance to your business strategy. Yet innovation should be the primary focus for pursuing digital capabilities. Innovation – using digital technologies to change your business model and develop new products and services – serves as the path to growth, differentiation, and transformation. Now more than ever, consumers have technology for personal use – such as mobile phones – that also serves to extend their relationships and access to companies.
There are many opportunities for organizations to create new services and capabilities via technology. A vital contribution of our role as organizational leaders is to influence and help enable sustainable competitive advantage in our respective industries. We can do this by focusing on new and compelling solutions to overlooked or unarticulated customer needs. With business intelligence as a framework, we've combined technology, processes and people for enabling faster, better-informed and forward-looking business decisions setting a new pace of innovation for our industries.
Another essential skill or characteristic for any leader is pragmatism. As IT leaders, this means knowing how to read the times and what will work for our organizations, taking into account both the internal and external environments as well as the outlook of the existing leadership. Trying to drive innovation by leveraging digital capabilities won't succeed without senior executive commitment and support. Without it, even the most promising concepts are likely to end up as casualties. What's more problematic – funding earmarked for innovation may dry up.
Another issue to address is defining just what an innovative project is in the first place. To maintain credibility for funding innovative projects out of the capital budget, I've learned to look at innovation initiatives like any other kind of IT project. Carefully define the scope of the project, outlining its purpose and its goal. Then monitor its implementation and measure its benefits. We have accomplished this at Hu-Friedy by creating a comprehensive R&D/new product development agenda that prioritizes spending across the entire company portfolio rather than relying on individual business units to drive their own innovation plans.
How do you ensure you are developing a high performing team of IT professionals?
I am an ardent believer in maintaining a comprehensive and dynamic team with the right skill sets. This team includes internal subject matter experts, especially around our internal business processes as well as external digital talent from consulting partners that have vertical technology experts who can complement the internal team in the buildout of capabilities. These two groups must seamlessly mesh, cultivating value-add partnerships and re-evaluating relationships based on contribution fit. Internally, we are perpetually looking for opportunities to re-skill and retrain our teams on new capabilities, expanding their professional capacity and accelerating leadership development for high potentials and taking measured risks on them through stretch assignments. We are also engaging new talent with subject matter expertise and digital skills to reinforce areas where we need help.
What do you see as the biggest opportunities for IT at any company that is making fundamental changes to its business model?
IT's two primary opportunities are around shaping the culture and enabling the achievement of business goals. First and foremost, no fundamental change is made without the power of talent. That's why it is so important to empower people at all levels to make decisions. This increases the collective intelligence, adaptability, and resilience of the culture over time.
It is also vital that as leaders we enable a "culture of contribution," cultivating the required skills and capabilities among employees and determining how these skills will be acquired. The value proposition for empowering employees is that it is the source of competitive advantage. IT can also help the company achieve its overall objectives – whether they are financial or non-financial. By understanding the state of the particular market your company is operating in, you can tailor how IT can help the company succeed in that market. Factor what investments need to be made and align those with your organization's financial and non-financial objectives. Facilitating change is IT's ultimate purpose.
About Paul Karras
Paul Karras is the Chief Information Officer at Hu-Friedy, a leading developer and manufacturer of dental instruments, and provider of instrument reprocessing workflow systems. The Chicago-based company operates in over 100 countries. Previously, Karras was Senior Vice President and Chief Information Officer at Wilton Brands, as well as Divisional CIO of Global Business Solutions at Whirlpool. He earned a bachelor's degree in Information & Decision Science from the University of Illinois at Chicago, and an MBA from Loyola University Chicago.