Today's business environment is more complicated, making it even more challenging to execute on large enterprise projects. Unless an organization revisits its governance model, strategic projects are at risk of negatively impacting business success. In Strategic IT Governance 2.0, Phil Weinzimer presents a governance model that focuses on project alignment, process reinvention, and leadership excellence. Here, we present an excerpt.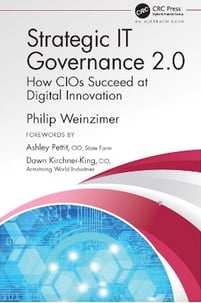 The previous chapter cited several statistics that reflect companies' challenges in successfully implementing strategic and tactical projects. I ended the chapter by stating that companies need to assess, analyze, plan and implement a maturity program to improve their Governance competencies. There are three reasons I believe this is a strategic imperative for every company.
Statistics continue to reflect the failure of projects year after year.
The MIT/Sloan study referenced in the previous chapter found that transformation projects fail due to a lack of or immature Governance competencies.
A McKinsey study of senior technology leaders and business executives sought to determine how CEOs and board members can support their technology leaders better. The study identified the following key best practices CEOs and boards can take to provide CIOs with the needed support to leverage technology to improve business performance. 1a
These best practices align with the Strategic IT Governance 2.0 model competencies (in parenthesis at the end of each study best practices.
Ensure long-term support in understanding the truLigne value of technologies ( Executive Support)
Align priorities to match strategic objectives.(Strategic Alignment)
Make business a magnet for tech talent (Collaboration)
Understand Tech implications (Process Optimization. Metrics))
Build up Tech literacy (IT/Business Partnership)
I firmly believe the Strategic IT Governance 2.0 model is a strategic imperative for companies to investigate and employ for the previously stated reasons.
This chapter provides an overview of The Strategic IT Governance 2.0 model that accomplishes that objective. Subsequent chapters provide ten case studies of how companies implemented the model, interviews with two CIOs and their insights of Governance, and chapters on how to Assess, Analyze, Plan, and Implement the Strategic IT Governance 2.0 methodology within your organization.
To begin your journey in better understanding the Strategic IT Governance 2.0 framework, let's start with a basic knowledge of the model. Figure 3-1 is the framework for the model.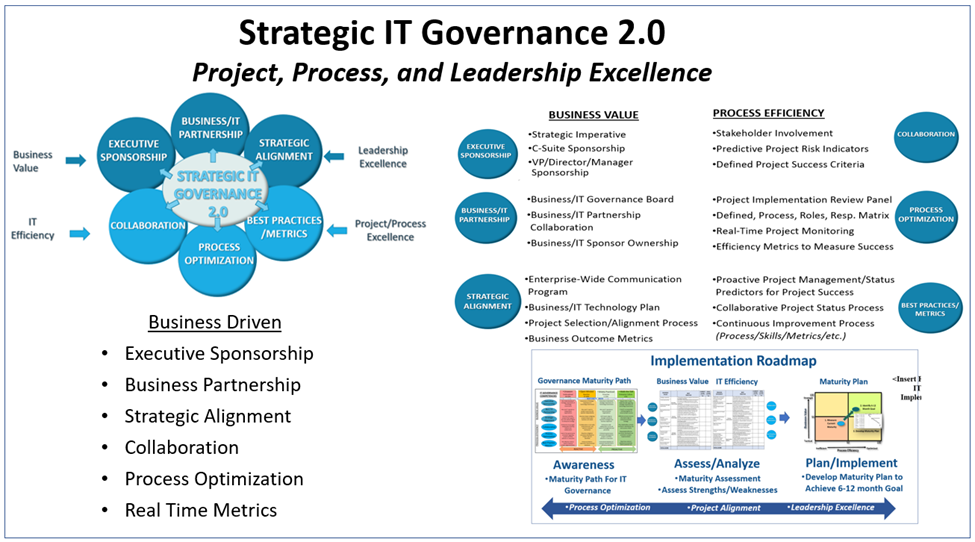 Figure 3-1| Strategic IT Governance 2.0 Framework
There are four levels of maturity in the Strategic IT Governance 2.0 model. Each of the four maturity paths in Figure 3-2 reflects the characteristics exhibited in each of the six Strategic IT Governance 2.0 competencies. You will note that I have also identified the Maturity Level (from 1-10) for each of the four paths. Additionally, I have identified the potential percentage improvement in project performance for each of the four levels. This maturity model is discussed in more detail in Chapter 18 - How to Assess The Maturity of Your Company's Strategic IT Governance Competencies.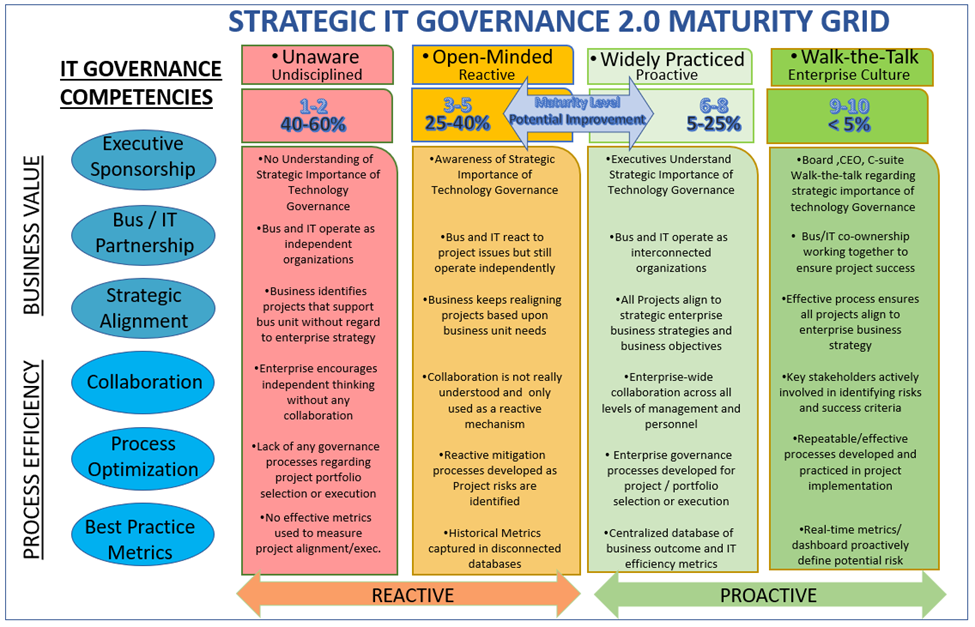 Insert Figure 3-2 |Strategic IT Governance 2.0 Maturity Grid
I've spoken on the subject of Strategic IT Governance at many IT executive events and met with IT executives who shared their insights, challenges, and opportunities in overcoming the challenge of an increasing portfolio of strategic and complex projects. They all agree that the number of digital transformation initiatives is increasing rapidly, the technology component is more complex, and its impact cuts across the entire enterprise value chain. These three factors compound the overall risk of executing these initiatives successfully. So, what should you do?
When CIOs ask me my thoughts on effective Governance for strategic programs and associated projects, I share the importance of two fundamental principles that comprise strategic IT governance.
Business Value: The goal of every digital program and its associated projects is to enable your company to achieve its strategic goals and objectives. To accomplish this requires executive leadership to walk the talk by supporting a collaborative strategic IT governance culture across the entire business enterprise.
IT Efficiency: A governance methodology must encompass a focus on process excellence that embodies proactive risk mitigation, enterprise collaboration, process optimization, and a set of best practice metrics that enable the efficient execution of strategic projects that achieves the desired business outcomes.
These two principles are fundamental to any governance methodology you embrace within your company to improve project success. In the following graphic, I capture these two basic principles and the accompanying six competencies. (see Figure 3-3: Strategic IT Governance 2.0 Competencies.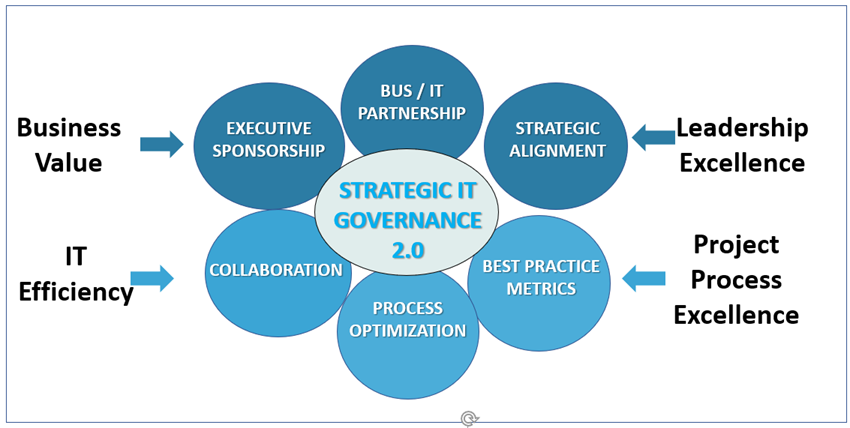 Figure 3-3 | Strategic IT Governance 2.0 Competencies
Strategic IT Governance 2.0 – A High-Level Overview
The following section provides a high-level overview of the Strategic IT Governance 2.0 methodology. As I mentioned earlier, my research includes interviews with over 80 CIOs and IT executives, and clients to uncover their issues, challenges, and opportunities regarding how they govern their digital transformation and other strategic programs and associated projects. Each has incorporated elements of this model and shared their journey. Richard Douglas, the COO of Saxon Bank in Denmark, talks about the value of the Strategic IT Governance 2.0 model.
The Strategic IT Governance 2.0 model provides a mechanism to strengthen and enforce tight alignment between IT and their respective stakeholders and commercial counterparts. This model contains all of the elements required to achieve a collaborative environment and to enable the Strategic CIO to execute and deliver on strategic outcomes critical to business success 2
Why have I named this a 2.0 version of strategic IT governance? The answer is simple. No longer can any business enterprise succeed with bifurcated models that segregate the business from the technology organization. Today, we need a newer model that is all about succeeding at digital as more and more companies recognize that at their core, technology underpins every product, service, and supporting business process across the entire virtual value chain. And as such, you cannot effectively implement any new product or service without business and technology personnel working together as a collaborative team.
Strategic IT Governance 2.0 embraces six key competencies. Three of the six competencies, Executive Sponsorship, Business / IT Partnership, and Strategic Alignment, support the Business Value principle through Leadership Excellence. The remaining three, Collaboration, Process Optimization, and Best Practice Metrics support the IT Efficiency principle through Project / Process Excellence discipline.
Each of these six competencies forms a component of the Strategic IT Governance 2.0 methodology. Following is a brief description of each of the competencies to the overarching principles of Business Value or IT Efficiency.
Business Value Competencies
Executive Sponsorship and Business and IT Partnership
Executive Sponsorship and Business and IT Partnership are an absolute necessity for effective Governance and a key competency that the entire executive hierarchy must embrace. Three best practices that exhibit Executive Sponsorship are recognizing that Governance is a strategic imperative, Sponsorship by the C-suite, and V.P.s, Directors, and Managers embracing this methodology.
Today, a business / IT Partnership is a core necessity as business and technology personnel work together to develop new products, services and support business processes. Three best practices that exhibit Business/IT Partnership are; establishing a business/IT governance Board, ensuring a collaborative business/IT partnership, and establishing a business owner sponsorship for key programs and projects.
Citings