Once again, technology and business executives in the Heller Search community have contributed to help us recommend the very best books!
Thank you for your recommendations. If your submission doesn't appear below, it is because the title appeared in a list from a recent year. Happy reading!
(Listed alphabetically by author. Titles and cover images link to Amazon.com page for the book.)
---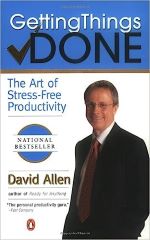 Getting Things Done: The Art of Stress-Free Productivity
By David Allen
Recommended by Michael Keithley
"This is the most impactful book I have ever read in both my personal and professional lives. Everyone could benefit from its wisdom."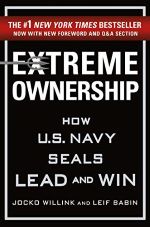 Extreme Ownership: How U.S. Navy SEALs Lead and Win
By Leif Babbin and Jocko Willink
Recommended by David O'Malley
"This is an incredible book to drive an ownership mentality, starting with the person reading the book! Like most leaders, I rely on influence to lead. The principles in this book, when applied, allow me to do so. I have also used it as a leadership philosophy and an approach to building teams. In my current role, I have engaged the authors to give training to my team (and others in the company) as a cornerstone for how to work."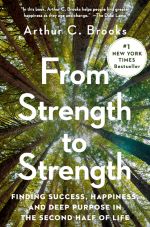 From Strength to Strength: Finding Success, Happiness, and Deep Purpose in the Second Half of Life
By Arthur C. Brooks
Recommended by Gary Scholten
"This book provided a great reminder that our abilities, strengths, and challenges change as we age. We can leverage those changes to be successful at every stage of life if we lean into strengths and work around abilities that decline."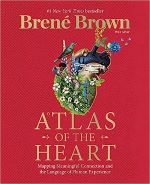 Atlas of the Heart: Mapping Meaningful Connection and the Language of Human Experience
By Brené Brown
Recommended by Ed Aractingi
"In her brilliant style, Brené Brown takes the reader through a review of human emotions and maps them into experiences and traits that can strengthen emotional intelligence and leadership skills."
The 4 Stages of Psychological Safety: Defining the Path to Inclusion and Innovation
By Timothy R. Clark
Recommended by Margot Sharapova
"We discuss psychological safety a lot in my business as key to avoiding safety incidents. This book has concrete steps on how to build up to that and unleash innovation, backed up by data."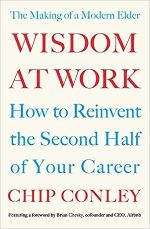 Wisdom @ Work - The Making of a Modern Elder
By Chip Conley
Recommended by Paul Chabot
"For those of us in the 'back nine' of our careers, our influence (especially in tech) shifts from bit/bytes to empathetic leadership, team building, multidisciplinary succession building, and mentorship. Conley outlines his 'elder' role at Airbnb with extremely practical real-world examples and debunks ageist stereotypes."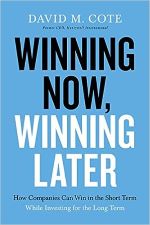 Winning Now, Winning Later: How Companies Can Win in the Short Term While Investing for the Long Term
By David M. Cote
Recommended by Gunjan Goel
"Winning Now, Winning Later is an exceptional leadership book that offers valuable insights into achieving success both in the short term and the long term. Written by Dave Cote, who led Honeywell very successfully for many years, the book blends strategic thinking and executional excellence making it a must-read for leaders in any field. With a focus on balancing immediate wins with sustainable growth, it provides practical guidance on how to navigate the complexities of today's fast-paced and ever-changing business landscape. The book emphasizes the importance of building a strong foundation for future success while delivering results in the present. Its compelling arguments, real-world examples, and actionable strategies make Winning Now, Winning Later an invaluable resource for leaders who aspire to create lasting impact and drive their organizations to new heights."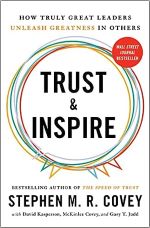 Trust and Inspire: How Truly Great Leaders Unleash Greatness in Others
By Stephen M.R. Covey with David Kasperson, McKinlee Covey, and Gary T. Judd
Recommended by Samir Mammadov
"I highly recommend this book if you are willing to bring your inspiration skills to a new level."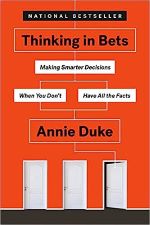 Thinking in Bets: Making Smarter Decisions When You Don't Have All the Facts
By Annie Duke
Recommended by Ed Aractingi
"Organizational psychologist, Annie Duke — better known as a Poker World Series winner and professional player — discusses cognitive decision-making and how life is more like poker than chess. The book teaches how to think in terms of bets in order to be objective, eliminate bias, and learn from a feedback loop. It encourages you to not base your decisions on 'resulting' or assessing the decision by the outcome only. This book is helpful for leaders in uncertain times."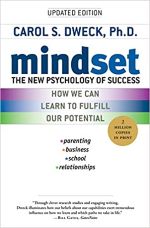 Mindset: The New Psychology of Success
By Carol S. Dweck, PhD
Recommended by Prashant Cherukuri
"This book illustrates the mindset needed to approach challenges and learning in life."
Recommended by Robert Field
" Mindset simply identifies the difference between a growth mindset and a fixed mindset. It helps a team's growth in overcoming any obstacle. It's a great book for a leader to share with their entire team and can easily facilitate discussions when a team feels stuck."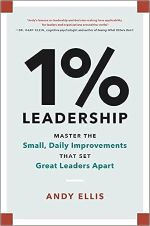 1% Leadership: Master the Small, Daily Improvements That Set Great Leaders Apart
By Andy Ellis
Recommended by Zachary Lewis
""This book offers guidance on how to master small and daily improvements in your life."
Range: Why Generalists Triumph in a Specialized World
By David Epstein
Recommended by Fila Bertrand
"This book provides an excellent way to look at why it's okay to experiment and gain value from a generalist approach to life."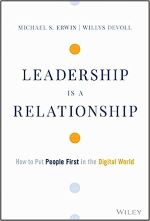 Leadership Is a Relationship: How to Put People First in the Digital World
By Michael S. Erwin and Willys DeVoll
Recommended by Erin Williams
"This is a wonderful book to help focus on the human side of leadership. It is well structured to allow for choosing whatever chapter is most relevant and boasts deep, thought-provoking questions. This ties nicely to building strong relationships across business partners."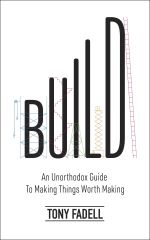 Build: An Unorthodox Guide to Making Things Worth Making
By Tony Fadell
Recommended by Hitesh Adesara
"Build is a practical guide for entrepreneurs and product builders. Fadell describes his own experiences (including successes and failures) of building products and companies. This is almost like a 'mentor in the box' for would-be entrepreneurs."
Recommended by Omar Halabieh
"This book is 'mentorship in a box.' It is filled with lessons learned from leading ground-breaking innovation products and teams."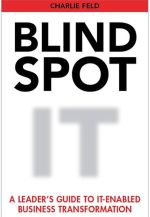 Blind Spot: A Leader's Guide to IT-Enabled Business Transformation
By Charlie Feld
Recommended by Christopher Kowalsky
"This book shows how to prioritizes the WHY, and then the WHAT, WHO, HOW, and WHEN. It is simply written with a roadmap for success that concentrates on business value. Includes true stories with successes."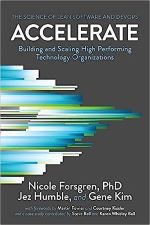 Accelerate: The Science of Lean Software and DevOps
By Nicole Forsgren, PhD, Jez Humble, and Gene Kim
Recommended by Allan Watty
"Accelerate provides lots of insights on how IT can be applied to drive business value. It includes excellent research to back up the findings."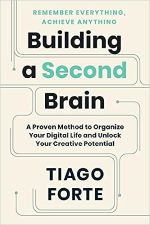 Building a Second Brain: A Proven Method to Organize Your Digital Life and Unlock Your Creative Potential
By Tiago Forte
Recommended by Chuck Sivley
"This book describes a brilliant method for organizing your digital life and building a second brain for storing essential information. Along with The Bullet Journal Method by Ryder Carroll for organizing your analog life, I consider these two books essential tomes for anyone seeking organization and efficiency."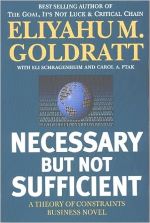 Necessary But Not Sufficient
By Eliyahu M. Goldratt with Eli Schragenheim and Carol A. Ptak
Recommended by Marcos Giagnorio
"This book is a fast read; it explores problems that never get old regarding digital transformation and change management."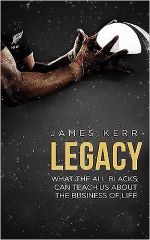 Legacy: What the All Blacks Can Teach Us About the Business of Life
By James Kerr
Recommended by Peter Burberry
" Legacy is not a business book per se, but it gives insights into teamwork and leadership from working with the New Zealand all-conquering rugby team. I have shared this book with many business and IT leaders, and all have found it insightful and helpful in leadership."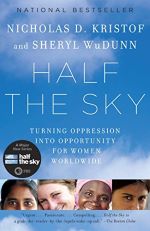 Half the Sky: Turning Oppression into Opportunity for Women Worldwide
By Nicholas D. Kristof and Sheryl WuDunn
Recommended by Michael Brown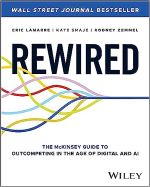 Rewired: The McKinsey Guide to Outcompeting in the Age of Digital and AI
By Eric Lamarre, Kate Smaje, and Rodney Zemmel
Recommended by Ray Bordogna
"Concise and practical, Rewired includes useful benchmarks (e.g., transformation initiatives should aim for 20% EBITDA improvement) and relevant illustrations and diagrams."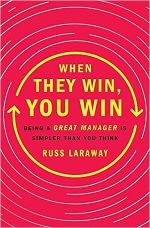 When They Win You Win: Being a Great Manager Is Simpler Than You Think
By Russ Laraway
Recommended by Hussein El-Genk
"This book is a pragmatic guide on how to be a great manager/coach who gets results and helps their people thrive. It is one of the few management books that combines theory with specific guidance to execute, as well as real world examples."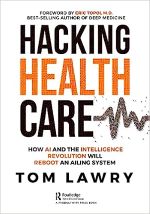 Hacking Healthcare: How AI and the Intelligence Revolution Will Reboot an Ailing System
By Tom Lawry
Recommended by Gary Hoke
"This book presents practical strategies for IT leaders to leverage AI in streamlining operations, optimizing resource allocation, and improving patient outcomes in healthcare. The strategies can enable leaders to harness AI's potential to revolutionize the healthcare landscape, drive positive change, foster innovation, and deliver personalized care."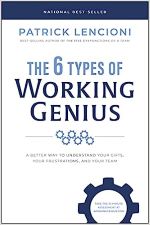 The 6 Types of Working Genius: A Better Way To Understand Your Gifts, Your Frustrations, and Your Team
By Patrick Lencioni
Recommended by Scott Lovejoy
"This book changed how my teams operate with each other. It unlocked the key for aligning the right work for the right people based on their energies and passions. I highly recommend this quick but powerful read for all people leaders!"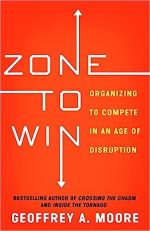 Zone to Win: Organizing To Compete in an Age of Disruption
By Geoffrey A. Moore
Recommended by Samir Mammadov
"Do you want to stay competitive and win the market? Follow the three-zone concept described in this book."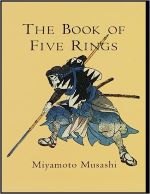 The Book of Five Rings
By Miyamoto Musashi
Recommended by Ed Burzair
"A very thought-provoking book. At its core, the book defines how to look at tactics (even though the author calls it strategy). Written nearly 400 years ago, this text provides timeless advice on how to execute."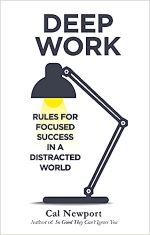 Deep Work: Rules for Focused Success in a Distracted World
By Cal Newport
Recommended by Sharon Mandell
"This book helps you think about where you're spending your time and how to make time for your best, most impactful work."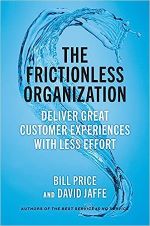 The Frictionless Organization: Deliver Great Customer Experiences With Less Effort
By Bill Price and David Jaffee
Recommended by Scott Wesson
"This is a playbook on how to reduce customer effort and organizational friction. It provides a data-driven approach to creating successful customer experiences."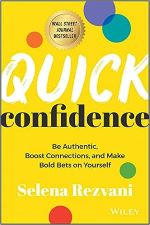 Quick Confidence: Be Authentic, Boost Connections, and Make Bold Bets on Yourself
By Selena Rezvani
Recommended by Anna Ransley
"This is a must read, especially for women executives who might feel a bit of imposter syndrome. It's a fast, easy read full of practical information for executive presence and confidence boosting."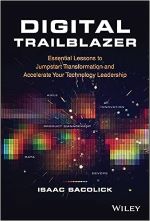 Digital Trailblazer: Essential Lessons To Jumpstart Transformation and Accelerate Your Technology Leadership
By Isaac Sacolick
Recommended by Robert Field
"Digital Trailblazer describes how to lead digital transformations in businesses, from having a digital mindset, to using a digital tool kit, to being on a leader's journey. This book has everything."
Recommended by Samir Mammadov
"This book offers great, practical guidelines for dealing with digital transformation challenges."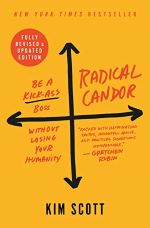 Radical Candor: Be a Kick-Ass Boss Without Losing Your Humanity
By Kim Scott


Recommended by Mac Marlow
" Radical Candor is a leadership approach that merges personal care with direct, yet respectful, challenges. This approach promotes a safe and respectful work environment where individuals are encouraged to express themselves freely, complete their work efficiently, and feel valued. Plus, Kim Scott gets a bit raw, which feels very real in the working world."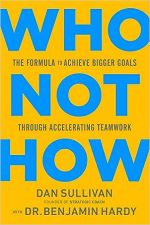 Who Not How: The Formula To Achieve Bigger Goals Through Accelerating Teamwork
By Dan Sullivan with Dr. Benjamin Hardy


Recommended by Lalit Chhablani
"This book describes how the 'who' allows one to scale faster and the 'how' bogs one in details."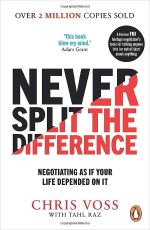 Never Split the Difference: Negotiating as If Your Life Depended on It
By Chris Voss with Tahl Raz
Recommended by Ed Burzair
"This book has improved the lives of everyone I have given it to. It will improve the way you think about every interaction in your life."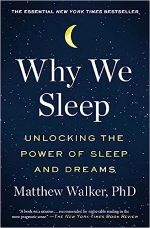 Why We Sleep: Unlocking the Power of Sleep and Dreams
By Matthew Walker
Recommended by Praveen Minumula
"While not specifically a technical or leadership book, Why We Sleep offers a crucial exploration of sleep — a facet of life often overlooked yet consuming a third of our existence. The book underscores the hidden importance of sleep, delivering key insights to enhance leadership and decision-making in challenging environments."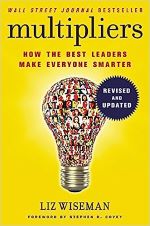 Multipliers: How the Best Leaders Make Everyone Smarter
By Liz Wiseman


Recommended by Jack Dirks
"This is a good read for upper managers in any discipline. The book gets the reader to think through what type of people-manager they are: one that reduces capabilities and ideas, or one that 'multiplies' the strengths and talents of their team."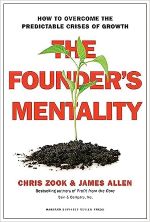 The Founder's Mentality: How To Overcome the Predictable Crises of Growth
By Chris Zook and James Allen

Recommended by Sharon Mandell
"This book makes you contemplate on how to ensure your team doesn't become the 'energy vampires' of the organization."
See the 2022 CIO Recommended Reading list