The latest subject in our CIO career series is Jason Stump, SVP & CIO of Wynn Resorts for North America. He first joined Wynn as CIO of the yet-to-be-built Encore Boston Harbor.
Steve Rovniak: Can you provide an overview of your career leading up to your current CIO role at Wynn Resorts, North America?
Jason Stump: My first position in IT was as a PC technician when I was 19. Since then I have worked in many technical jobs and eventually was given leadership roles. I was 24 when I was moved into an IT Manager role leading all the technology for one of Harrah's Entertainment casino properties.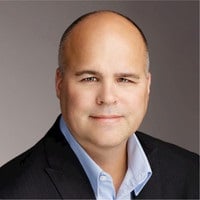 Over the past 28 years, I have worked in technology leadership positions at Harrah's, Argosy Gaming, Pinnacle Entertainment, Affinity Gaming, and Westgate Las Vegas Resort & Casino, prior to joining Wynn Resorts.
I first joined Wynn in 2018 as CIO of the yet-to-be-built Encore Boston Harbor. Heller Search placed me there, and I relocated from Las Vegas to Boston for that role.
What appealed to you about the Encore Boston Harbor opportunity enough to leave the city where most of your industry was based?
Everybody in the gaming and hospitality business wants to work for Wynn. It's a global brand with great leadership at the top, they walk the walk, they have a great vision, and they lead the industry in a lot of different things. So, when I got that call, "Hey, are you interested in working for Wynn?" for me, it was an easy decision.
Being part of a casino opening is a lot of a fun and to be part of a $2.8 billion Wynn Integrated Resort, Encore Boston Harbor, is magical. And, oh, by the way, I would be deploying the most up-to-date technology that's ever been used in the casino – that was very appealing. That's something I love to do. It was a challenge, but that's what I love. If I'm not challenged in my position, I typically won't stay at that company.
Then in August 2020, I was asked to come back to Las Vegas as interim CIO for Wynn Resorts North America.
Were you confident you would eventually become permanent CIO?
Pretty confident, but I approached the interim CIO job the way that I've approached every job I've ever had. I'm going to do my best and I'm going to look at the things that I can bring to the table and let my performance speak for itself.
I know that it helped a lot that I was already a Wynn employee. I understood all the processes and more importantly I had worked closely with the business leaders as part of the Encore Boston Harbor opening.
About Wynn Resorts
Wynn Resorts owns and operates Wynn and Encore Las Vegas, Encore Boston Harbor, Wynn Macau, and Wynn Palace, Cotai. Wynn Resorts is the recipient of more Forbes Travel Guide Five-Star Awards than any other independent hotel company in the world. In 2021, Wynn Resorts appeared on FORTUNE Magazine's 'World's Most Admired Companies' list for the thirteenth time.
Did the interim CIO period give you a chance to prove yourself?
Definitely. I made significant changes that resulted in employee appreciation and satisfaction. I also renegotiated some of our contracts and reduced services that we no longer needed, which saved us a lot of dough.
Then we created a COVID testing service and we did all the testing for the Clark County School District.
What else have you been working on?
When we reopened, we deployed mobile food ordering, which is not something we'd ever done at Wynn. It may not sound like a big project, but at Wynn, every solution has to work perfectly before we can deploy it. It has to be a great guest experience. In addition, we notified our customers that we accept contactless payments which have reduced guest wait time.
We also launched a new loyalty program at Wynn Las Vegas called Wynn Rewards. We had launched one at Encore Boston a year prior. Customers are now able to earn and redeem their Wynn Rewards across our North America resorts.
Sports betting is the fastest growing part of this whole industry right now. So, just two weeks after we launched Wynn Rewards, we started planning how we could integrate it with our sports betting app. We successfully launched that integration in August of 2021, so it was an eight-month project, including all the testing and approvals we had to go through with various regulatory agencies
What does that integration provide to guests and customers?
Once you enroll in Wynn Rewards, you earn Comp Dollars that can be redeemed either at Wynn Las Vegas or Encore Boston Harbor participating outlets.
Have you been working on the culture in IT?
Yes, quite a bit. One of things I did was start each week off with an all-hands IT meeting, where would talk about everything that was going on in the company. We did that for about six or seven months because people had tons of questions, especially about COVID protocols. Eventually, we were able to go down to biweekly meetings because our communication was so effective. I would bring in special guests, like the President of Wynn, a CFO or the IT leader of the Boston Red Sox. I even had a magician come in and do magic tricks. You'd think you can't do that on camera, but you can!
When you work in a resort or casino property, you get a free meal inside of our employee dining room – a full hot meal. But most of our Las Vegas based IT staff work in a different building off property where we don't have an employee dining room. So, this past August, we rolled out a new benefit in the form of a quality catered lunch every single day for our IT employees. We have figured out how to provide for vegetarians and people with other dietary restrictions, and the menus and providers change every day. This way, we are giving our IT team the same benefit as the people who work on the resort properties.
See all the articles in this series:
Who do you report to?
I report to Craig Billings, CFO of Wynn Resorts, who was recently named the CEO of Wynn Resorts effective in February 2022. I work really closely with the executives of Wynn Las Vegas and Encore Boston Harbor who are my primary business partners.
What is the headcount in IT?
We have about 150 FTEs throughout North America.
In today's competitive market, how do you attract and retain top IT talent?
The main attraction is Wynn. It's much easier for us to attract people because of the Wynn global brand. Another thing is that we're very transparent in IT. We will tell you everything that you need to know. We communicate company news, and give employees the chance to ask questions so they're never left feeling like they don't know what's going on with the company.
I think retaining them is really about listening to them. When I have a leader come to me and say, "Hey, I have a dissatisfied member on my team," I make that person one of my top priorities right away. Is it something we can fix? If it's a salary issue, we try to evaluate and make the best determination for the company. But if it's something that we're doing wrong as a company, a leadership team, or a process, then we ask, "Is this really a bad process?" If so, we try to improve it.
How do you know when your IT organization is succeeding?
That's a great question. I ask our business partners and a lot of times they will speak on behalf of IT. As an example, I was in an operations meeting with all of our executives at Wynn Las Vegas last week, and someone said, "Listen, we want to thank the IT department. They delivered a new capability that's going to reduce time it takes to onboard a new employee. And it's using automation." That's how you know if you're doing a great job or not. The business is very happy with you.
Outside of work, is there any consumer technology that you are especially excited about?
I love cars. I bought a Tesla about six months ago. There's a bunch of companies coming out with electronic vehicles and EV technology, but Tesla is leading the way. And it's not just the technology. They're very progressive, they're always improving. If you look at their software update schedule, some of the things they've corrected were because, even though they thought it would work best one way, they got user feedback that indicated otherwise, and then had to change it. And that's how I view my team. We have an idea of how we think it will work, then we deploy it. But if it doesn't work exactly like we thought, we pivot and change.
What advice do you have for someone who is considering stepping into the job market to find his or her next great opportunity as an IT leader?
First of all, document your goals as a person. What is it you're trying to do? Maybe you are aiming for a CIO job, but why? And what excites you? Then find a company that shares that passion. A company may interview you and offer you a CIO job, but if it doesn't excite you, if that company doesn't share your values, I wouldn't take it.
At Wynn, they have a value system, and they're service-driven, and all these align with how I operate as an IT leader. So, I knew it would be an easy transition. And I did a lot of research on the Wynn executive team — like hours of research, including reading every article that they had written or were covered in — because I needed to make sure that this was the team I wanted to work with.
What is something that you hope to accomplish professionally before you retire?
I work for what I think is the best hospitality company in the world, so it might be hard to top. But I also love sports, so being the CIO of the NFL, an NFL team or a college team, or motorsports would be an interesting role before I retire.