Mike Macrie started his technology career at 14 when he launched an IT services business. Today, he has a wealth of CIO experience including Land O'Lakes, Subway, and now toymaker Melissa & Doug.
Steve Rovniak: How did your career in IT get started?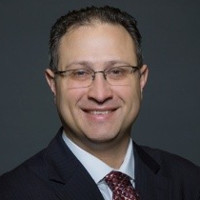 Mike Macrie: My career in technology started when I was fairly young. When I was around 14, I started my own IT services business. So many of my parents' friends were asking me to fix their computers that I figured I'd try to make a little money at it. Later on, a high school friend and I started a company that serviced small and medium sized businesses, doing their Novell & Microsoft networks and supporting their accounting systems such as PeachTree and QuickBooks. We also installed PCs, network wiring, and made on-call PC repairs. I wanted to create something like Geek Squad but I couldn't figure out how to scale it like those guys did.
What did you study in college?
I studied engineering physics. I was pretty sure I wanted to be a rocket scientist, and that brought me to my first job in systems engineering for a defense contractor, AlliedSignal Aerospace. I was doing avionics, the coding that makes airplanes fly, but it was a short stint because I quickly got drafted into the business development organization because they thought I communicated well.
As part of that business development role, I worked on the acquisition team when AlliedSignal acquired Honeywell under Larry Bosidy, and that changed the course of my career dramatically. I really got a flavor of business leadership and what that was all about. That led to more work on acquisitions, spinoffs and startups.
During that period, I met a gentleman by the name of Barry Libenson who has been a key mentor over the course of my career. The first day I met him, he told me that if I ever needed a job to call him. Well, a few years later I did as he had just taken this new and exciting role at Ingersoll Rand and I decided to join him in my first corporate IT role.
What were your responsibilities at Ingersoll Rand?
I started as a consultant and quickly moved into IT project management and ended up running the applications group both on project development and support. Eventually I became chief applications architect for the company.
Around that time, did you think that you may also want to become a CIO one day?
I actually thought I was the best number two person. I didn't aspire to do the full CIO role for a very long time, until a transition occurred at Land O'Lakes. I had taken a big risk and left Ingersoll Rand to join Barry at Land O'Lakes, where he was tapped to be CIO. I ran all of IT underneath him for two of their market leading divisions of Purina and Winfield United. When Barry ultimately left Land O'Lakes, I had to make a decision about whether I was interested in the CIO role or not. One of the biggest risks in my career was choosing to go after the Land O'Lakes CIO role, which I did attain with the support of our CEO at the time. Eventually I figured out that I was actually pretty good at it, but going into it, I wasn't quite sure that was the role for me given my personal strengths and weaknesses.
Ingersoll Rand, Land O'Lakes, followed by Subway – big companies. And now you're the CIO of Melissa & Doug, which is quite a bit smaller.
That's right. I had an amazing five years as CIO at Land O'Lakes, and we did some really innovative things in the agriculture sector. I discovered that I was really good at leading large teams and transforming organizations, so then I took on what was probably the hardest problem I could find, which was helping to turn around Subway. During my time as CIO we did a ton of work under very aggressive timelines to turn around that business. My focus was primarily on turning around and growing the digital business and driving revenue growth through our digital channels such as the mobile app, our website, and third-party apps like DoorDash, Uber Eats, and EZCater, and expanding those internationally. We grew our digital business enormously during my time there, which I believe has added to the company's valuation significantly.
From there, I had an opportunity to do some private equity work, and that's where my experience helping turn around Subway resonated with many of the private equity leaders I met with. Last year I decided to join Melissa & Doug which is a smaller company currently owned by a private equity firm that experienced significant growth in the last few years and needs to transform and upgrade its core systems to maintain that growth. Transformation continues to be the thread that runs through everything, and how I ended up here.
What are you and your team working on at Melissa & Doug?
We are in the middle of a comprehensive transformation program, which involves re-platforming a number of our core systems – ERP, CRM, our warehouse management systems, and our consumer-facing platforms. We're just over halfway through our journey. We have a really big set of "go-lives" this year that we're targeting for our warehouses. . In addition to that, we are continually improving our security posture and working to automate many of the day-to-day tasks of the department.
Is there any career advice you received from Barry Libenson or other mentors that stands out, and that you pass on to others today?
There was one piece of advice that I heard from a combination of people, probably several times, before it sunk in. I always heard feedback that my thinking and "clock-speed" was far ahead of other peers and the organization in general, and so I really needed to slow down and spend the time and effort and soft skills to bring the organization along.
I think a lot of IT and digital leaders have the same challenge. They are way out ahead, moving fast, and have to be deliberate about slowing down and bringing everyone along. How do you do that?
You have to spend time with the executive team to find out who is and who isn't aligned with a certain direction the organization is heading in. Is it your strategy? Is it their strategy? Is it the CEO's strategy that you're trying to implement? How many of them are fully on board, not only with the direction, but with the investment that's going to be required to make it work? Do they have other priorities or incentive systems that create a barrier to your mutual success? These are all questions that you need to understand, or you may find yourself stuck in the mud.
What are some differences between the CIO role in a traditional corporation, and at a PE-owned firm?
I'd honestly say they're not that different. One of the benefits of being private is that you don't have to spend a lot of time and energy on check-the-box compliance activities. These are things most CIOs know don't actually reduce risk or change the direction of the business, but have to be done for compliance or for auditing reasons. But a lot of the challenges are similar. When the board is focused and the PE's objectives are clear, it does tend to focus the leadership team on core objectives so that everyone rallies together. That is a benefit of being a PE-backed company.
What is one of your effective recruiting or retention strategies?
One is to always be very clear with your technical leaders and engineers about what the mission is. What is the goal? What does success look like? If you can paint a vision for them of what success looks like, I find that people can rally around that regardless of what is happening due to various business cycles. The second is that if you always do what is right for your people, I believe they'll do what's right for the company. So, I have spent a lot of time fixing the little things that are the annoyances and barriers to strong team performance. This has meant a lot of discussions with HR, with legal, and a lot of discussions with the CEO on how to create a culture that attracts, retains, and drives exceptional performers, and it has served me very well.
How do you know when your technology organization is succeeding?
The number one metric is the perception of the IT organization in the eyes of my peer group, my fellow leaders in the company. And that is a cultural metric as much as it is a performance metric. I have had organizations that were average-performing on the hard metrics, but they were so customer-focused and demonstrated so much empathy to my peer group and the business in general that they got outstanding reviews. I've also had the opposite: organizations that performed exceptionally by all the KPIs and metrics, but one misstep or misalignment with the business really hurt that perception. So, it's really about doing both, and not minimizing the importance of the perception of IT performance among your C-suite peers.
If you were to walk into an organization that was like the second example you describe, where all the scorecard metrics are top of the line, but the perception of IT among your peers is poor, how would you approach fixing that?
The main thing would be to spend as much time as possible with that peer group, either one-on-one or as a group. The second is to implement a business relationship management model (BRM) with strong talent. I have hired many BRMs, or what I sometimes call "mini-CIOs," to run different business groups, functions, or subdivisions of the organization, where they are working with those business leaders every day and are part of their staffs. Having that visibility every day as part of the business team changes the nature of that relationship. I also try to get those BRMs compensation aligned to the business metrics and really embedded in those business unit staffs.
What is the benefit you receive from doing board work?
Board work provides an evolution of my own career development, continuing to expand how I look at businesses, and improves how I provide advice and guidance to my own teams. It helps me to see not only different views of the tech industry, but also how different businesses operate. How do highly regulated or nonprofits operate? All of that adds to my education and my growth, and presents me with areas with which my company may need help. Even though a topic may be something I have had limited experience with, I still may be able to help a management team with networking opportunities or connections to help them navigate their challenges.
What is a technology that you find particularly interesting or exciting right now?
I am very interested in following ChatGPT and its evolution. Now, it's in the hands of consumers and it's going to have a massive effect on our daily lives and our businesses. So, I'm trying to stay on top of the innovation in this space and toying with the new tools in the evenings.
Have you read a book that you would recommend to your peer CIOs because it has made you a better leader?
I highly recommend The Heart of Business, by Hubert Joly. I think this is the best book I've read in the last three or four years. It lays out an aspirational framework for what businesses should strive to achieve beyond unbridled capitalism. The more CEOs we can educate to operate in a more balanced manner, the better off our world will be.
What is your favorite place to travel on business and why?
I love Silicon Valley. Every time I go out there, I get to meet young people, entrepreneurs, and venture capitalists who have so much energy, so much passion, and it really reinvigorates me. If I'm stuck in a budget cycle or dealing with software problems or organizational challenges, I love going back out there to be reminded of why I work in technology. It just reinvigorates me, whether it's clean energy, helping disadvantaged people, or just solving huge business problems, it's exciting how far we've come and what we have in front of us!