Like a big league coach, technology leaders need 'players' ready to step into critical skill positions on short notice, writes talent consultant Traci Hudson.
If you have ever managed a competitive sports team – football, soccer, hockey – you know that to be competitive, you need to have a solid, deep bench of skilled players to fill and backfill your key positions. Well, the same applies to your IT team.
In team sports, it is easy to understand the need for a strong starting lineup of players who excel at their positions: pitcher, shortstop, quarterback, wide receiver, goalie. But injuries happen, positive COVID tests happen, family emergencies happen. As a result, coaches always need to make sure that they have the "next position player" ready to fill in.
Similarly, in business, especially in technology, leaders need to have a deep bench of skilled employees trained and ready to step into a critical role at any time.
Increase in Job Hopping
A worker with an undergraduate college degree will change jobs 12 to 14 times on average over the course of a career. That averages out to one job change every 24 to 36 months! Depending on your staffing strategy and onboarding process, you may only be getting 12 to 18 months of true productivity out of these individuals before they move on to the next opportunity. How disruptive is that to your department? To your business?
To add to that, in today's world of technical complexity and change, skilled technical workers are becoming harder and harder to find. Leaders are finding it more difficult to build up their bench strength and maintain the necessary depth needed to produce products and services. IT organizations are struggling to fill critical open positions around the globe. "Work from anywhere" has been a blessing and a curse at the same time. Companies are no longer only competing locally for key talent, but are now competing globally for the same skills, knowledge and experience.
It is the CIO's imperative to consistently recruit, train, re-train, develop and advance their team members to be able to perform critical jobs and functions.
Update Recruitment and Development Strategies
So how exactly do you do that? To start, work closely with your HR department to redefine the rules around recruiting, retaining and retraining key talent. Next, you should do a refresh of your talent pipeline and ensure that you have multiple sources to tap for the level of skills and experience you need. Lastly, because some attrition and turnover are unavoidable, you should be preparing your backup players to become the "starters" of tomorrow.
From a talent acquisition perspective, it is critical to be recruiting for the specific skills and knowledge that you really need now, and not just filling in "head count". It is equally important to keep an inventory of exactly who has what skills, experience and knowledge, and where they are interested to develop their careers. Doing so may provide unexpected options. Look to identify internal candidates to backfill an open position – which provides you with a promotion opportunity – and then recruit for the newly vacated lower level role. Lower level roles are often easier to recruit.
Your ability to quickly move team members around to fill unexpected gaps in critical functions is more important than ever before. Immediately knowing where you've created other skills gaps that need to be backfilled will help ensure that you're recruiting for the right positions, and not simply trying to "replace in kind" each opening that pops up. Without this ability, you risk losing critical business knowledge, as well as the departure of good people who do not see a 'promote from within' culture.
Technical Skills Plus Business Knowledge
Do you have a good view today of who in your organization possesses technical skills as well as core business knowledge? Do you know what your talent risk profile looks like based on this? If you understand your talent risk profile, are you using it to recruit the roles, skills, knowledge and/or experience to support your strategy and build bench strength in the right areas?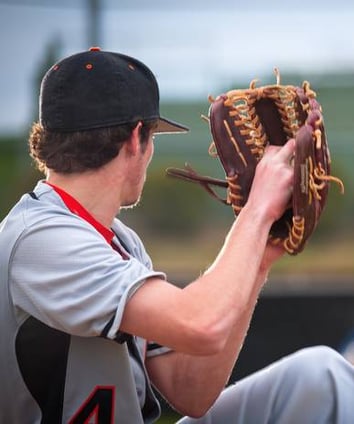 Your on-boarding programs become a critical component of recruiting and retention. A slow, outdated on-boarding process will start new recruits off with a poor impression of the organization. This becomes a liability because 1. They will be less interested to help recruit their friends, and 2. they may decide to start looking for a better culture. Your onboarding program needs to be flexible and meet the needs of everyone from the fresh-out-of-school new hire to the 10- or 20-year veteran who was hired for his/her deep knowledge and experience.
Apprenticeships, internships, contract-to-hire, and experienced hire are all valid ways to add staff and build bench strength. Understanding the time required for workers from each of these groups to be productive is more critical than ever. Today, the overall hiring process is taking two to three times longer than it did 18 months ago due to labor shortages, slower background checks, medical screening delays, and many other reasons. Once you've cleared all of those hurdles, securing the necessary computer equipment and general day-one setup (security, etc.) is also taking longer due to chip shortages, labor shortages, and shipping delays.
Every business and IT leader needs to be rethinking and retooling their staffing strategies to ensure minimal disruption and maximum contribution to the business, partners and customers. Leaders increasingly need the foresight to recognize and understand the impacts that fast-changing business pressures place on staffing.
How deep is your bench of critical players? Have you found a way to have qualified backups available to replace team members with critical technology and/or business skills and knowledge, who leave unexpectedly? I would love to hear your stories and examples of how you are addressing this issue. Please use the Comments section below to share your strategies, what has worked, and what hasn't.